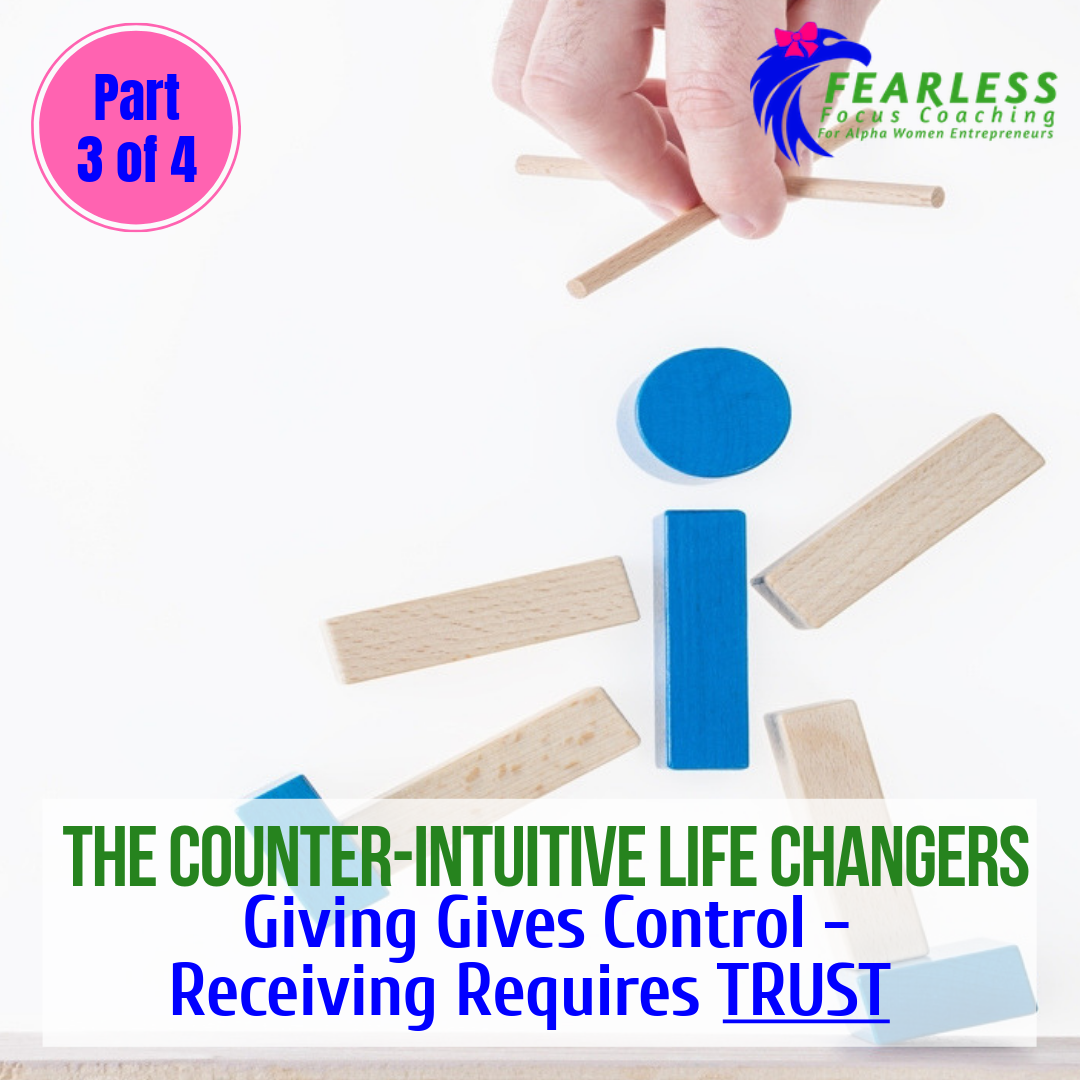 [Clarity] Counter-Intuitive Life Changer #3: Giving? That's Easy

Giving is Much Easier Than Receiving
Everything you were taught, especially as a woman, is to give, give and give some more. Give til it hurts right?
Even the Bible tells you that God loves a cheerful giver (and that is true).
But nobody talks about RECEIVING…soo how can the world be full of givers and no great receivers and stay in balance? Short answer: It cannot.
Focus on Giving and You'll Be Blessed
Alpha Life Coach Teaches:
Receiving Requires More Enlightenment Than Giving.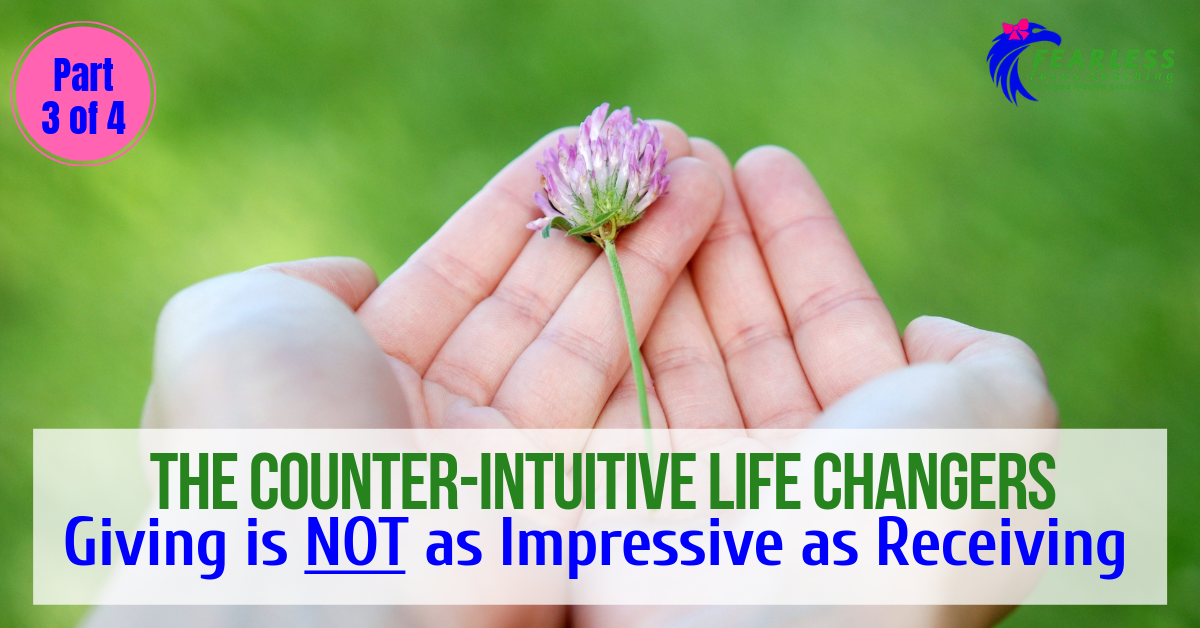 ---
Try This Switch For a Week
Become a MASTER RECEIVER. Instead of running around trying to give to everybody, do something crazy. Run around and be available to be an next level receiver. 
If you do this here's what will happen:
1. Your head will try to make you feel guilty, tell it your Coach told you to do it
2. You will be awkward and keep forgetting your role to ALLOW IN
3. Others will feel lifted, loved and deeply SEEN by you, who received from them
This is why feminine women get the marriage proposals ladies. They know how to receive.
A man does NOT fall in love with what YOU do FOR him. He falls in love with who HE BECOMES WHILE HE DOES FOR YOU.
Hashtag EPIC. Re-read that out loud. It applies to everybody.
I've mentioned this before, you need to become a better receiver.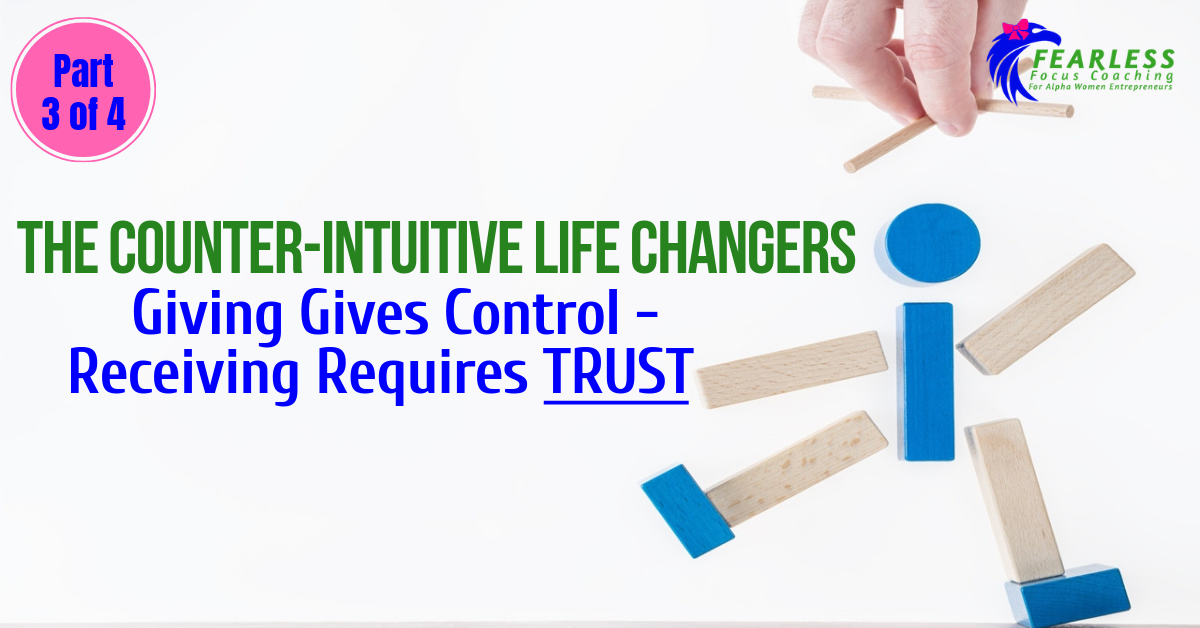 ---
Giving Gives Control, Which Alphas LOVE
Here is the part that should scare the LuLu Lemons (high end leggings) off you:
God GIVES. Are you good at receiving?
Hint: If you can't take a compliment, ask for help or be corrected, that's a NO.
That means you are MISSING out on your good. Your ship is sailing without you Alpha because you want to "pay your own way."
Stop it (my two favorite coaching words).
Stop being so concerned with what you are DOING (giving is often an action managed by the head/ego) and get concerned with what you are ALLOWING to flow in to you. 
If you are like most Alphas, you're pissed because your outflow is always larger than your in flow. THAT'S YOUR FAULT.
You will need to practice receiving. You won't even see most of the opportunities around you to receive yet, but begin anyway.
Receiving requires you to trust the giver, trust you'll get and get enough.
Things you are weak in. Get stronger. Stop being a Master Giver and become a Master Receiver. 

---
P.S  It does not matter what you can manifest or create if you cannot receive it! It's like putting all your focus on getting that great job and being unable to deposit or cash your paychecks.
And notice I did not even discuss takers.  Receiving and taking are as different from each other as sex and rape. You won't accidentally cross that line. I promise.

Tanya Stewart is "The Alpha Woman Coach" and began coaching strong women as a Divorce lawyer in her own high conflict law firm 20 years ago. She understands how Alpha women are wired and using her Master's level Metaphysics background and Advanced Clinical Certification in Hypnotherapy, she brings rapid change to people she works with. 
She is a speaker, published author and Mensa member whose coaching is recommended by the World-Famous Motivator, Les Brown, Best-Selling Love Coach Greg Baer and International Change Expert, Dr. Eldon Taylor. She can teach you to separate struggle from success. 
ALL My videos are always on my Vimeo channel HERE 
Find Even More on the Resources page of the website: 
www.FearlessFocusCoaching.com/Resources
[Clarity] Counter-Intuitive Life Changer #3: Giving? That's Easy