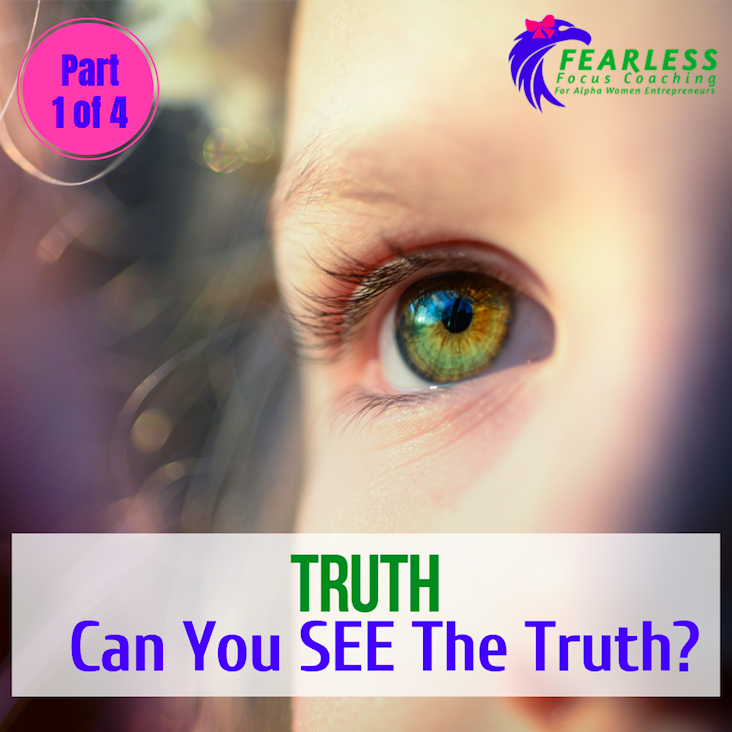 [Relationships] Truth Series 1 of 4

Truth is Your New BESTIE
We are doing TRUTH!! Come on in. Why Truth? Umm, your ability to change is tied to your ability to SEE The Truth, HEAR the Truth, TELL the Truth and ACT on the Truth. If your life isn't already perfect, you need things to change.
And, as a bonus, those are 4 of the components of the the Happily Ever After  H.E.A. or Healthy Evolved Alpha H.E.A. Questions to help you find your mate. If enough of you ask me, I'll share them for the first time.
Last Week's Post – How to "DO" Valentine's Day for ANY Relationship Situation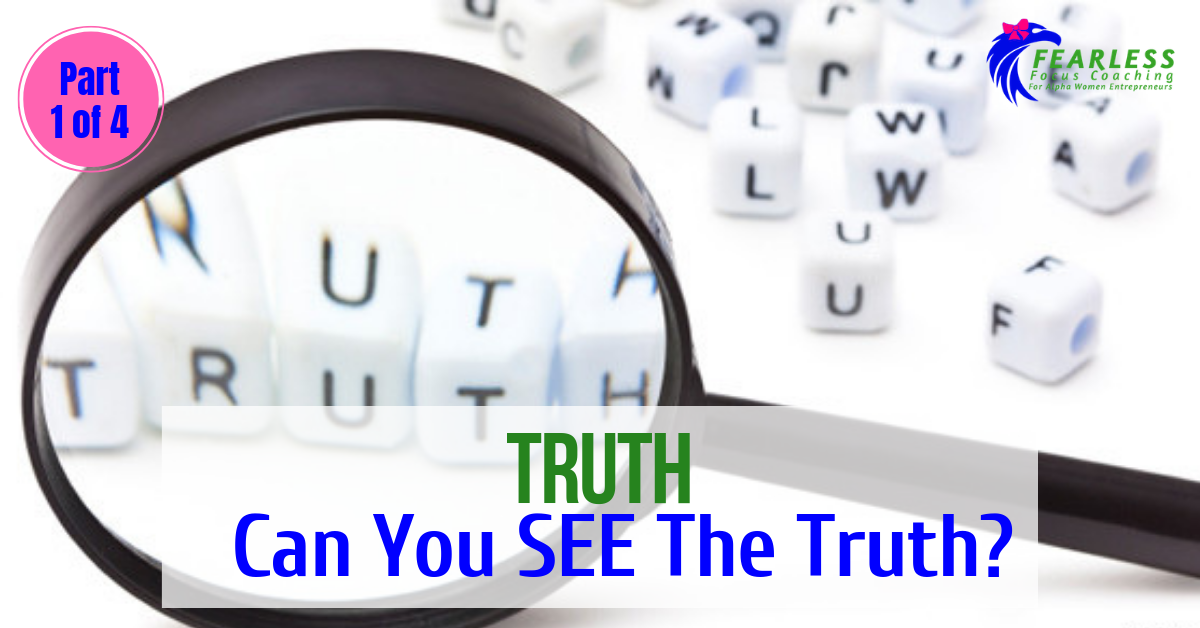 ---
Awareness Really is 80% of Everything
We'll keep this simple.
What you don't see you won't fix.
What you don't see you won't take responsibility for.
What you don't see you won't believe.
What you don't see you won't change.
What you don't see is NOT REAL.
Look at the government of your country (and no, it doesn't matter where you live, it's the same!). The Government tends to not SEE whatever they don't want to deal with. 
Don't be like the Government.
Alphas hate uncertainty and LOVE control.
The path to receiving the your next steps start with seeing 3 big truths.
See where you are.

See where you want to be.

See why the hell you aren't there already. (What you aren't doing, being or seeing – this is on YOU)
See why the hell you aren't there already. (What you aren't doing, being or seeing – this is on YOU)
---
Simple, Single Question Time
What am I avoiding seeing?
The cobwebs over the door? Your partner turning away from sex? Your child withdrawing? Your savings account shrinking? Check engine light on your car? Your dream getting farther away?
What truth are you looking away on.
Easiest Advice You Won't Like:
Take Action TONIGHT. Do SOMETHING on SOMETHING.
I'm in Australia now and I spent a whole Saturday cleaning windows and cobwebs. The dirt that you train yourself to "stop seeing". I let myself see it and took action. The energy of our home is amazing now JUST from that little step toward truth.
The truth was my new home was dirty. The truth is I take full responsibility for making this house a home. I will SEE all the things I don't want to see to make that happen. Know what? My seeing this truth is catchy. My mate is seeing it now and happily taking action too!

---
P.S  I did such a good job cleaning the giant picture windows that so far tally of things running into our window or sliding glass door is 2 birds and one grown man. Thankfully, none of these 3 were injured!
Secret to no streaks? Vinegar and water rinse with a cotton shirt to dry 🙂
P.S.S Wanna make a change in your health, wellness, body composition and in your life? Join me in a wonderful conversation I had with Erin Attwood as a part of her phenomenal online interview series, "The Power of Chicks: Expert advice to boost your confidence and create the inner and outer change that leads to true happiness"

Tanya Stewart is "The Alpha Woman Coach" and began coaching strong women as a Divorce lawyer in her own high conflict law firm 20 years ago. She understands how Alpha women are wired and using her Master's level Metaphysics background and Advanced Clinical Certification in Hypnotherapy, she brings rapid change to people she works with. 
She is a speaker, published author and Mensa member whose coaching is recommended by the World-Famous Motivator, Les Brown, Best-Selling Love Coach Greg Baer and International Change Expert, Dr. Eldon Taylor. She can teach you to separate struggle from success. 
ALL My videos are always on my Vimeo channel HERE 
Find Even More on the Resources page of the website: 
www.FearlessFocusCoaching.com/Resources