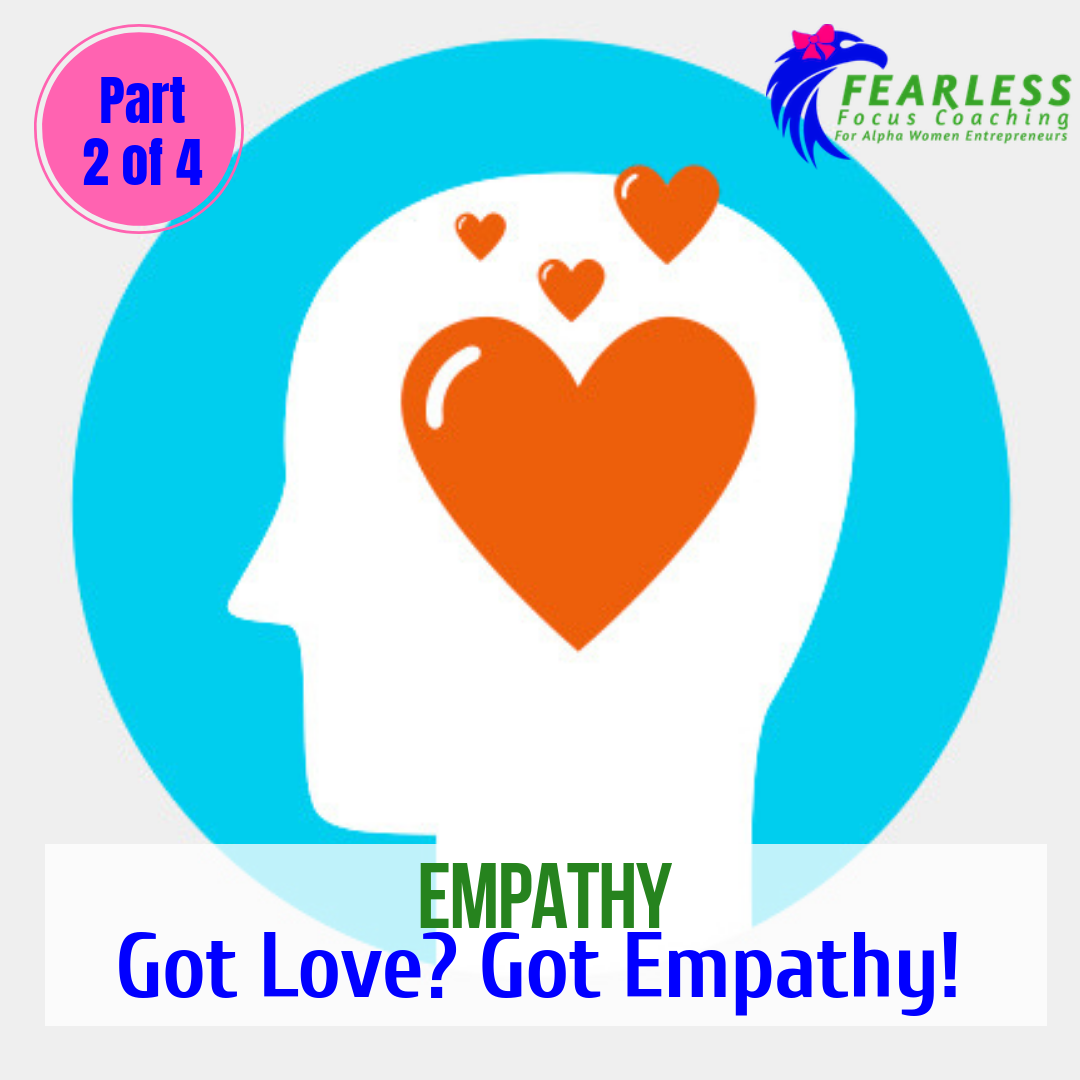 [Relationships] Want LOVE? Get EMPATHY – Series 2 of 4

Empathy Is the Secret Sauce of Love
Empathy is not a sexy subject. It feels elusive. It is never discussed at dinner or been featured in a Hallmark movie. It IS however critical to the foundation of any strong, healthy relationship.
Let's see why you want empathy IF you want love…
***You learned What is Empathy last week and next week we'll see how you can show empathy without beating yourself up.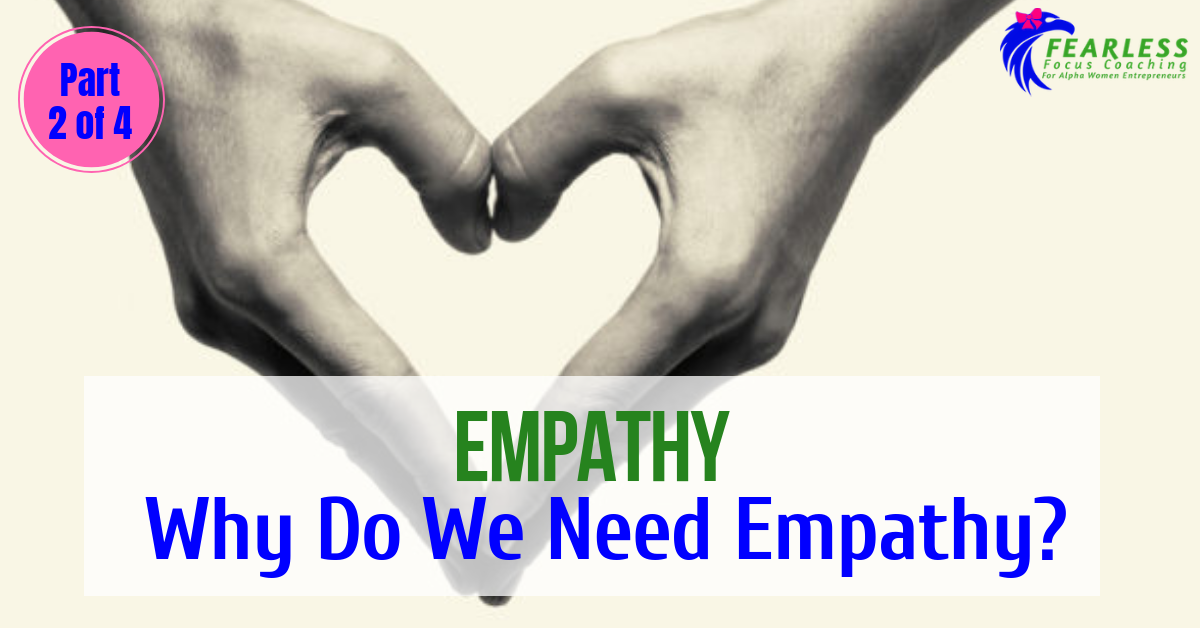 ---
Real Love is Acceptance
Think of your deepest loving relationship. If you don't have one (I did not less than a decade ago) you can use one you've seen.
Love is not amazing when it flows to the champion, the beautiful, the confident and the rich. Love is amazing when it flows to the flawed, the overweight, the anxious and the works in progress.
Real love is feeling that YOU think how I AM is OK.
Empathy is you being able to voice that feeling, when I'm afraid and not at my best.
If you show me and I can HEAR and SEE you love me when I am my miserable, terrified failing self…ONLY THEN do I feel SAFE WITH YOUR LOVE.
With empathy your beloved feels you see them as they are, in their crazy & vulnerable moments, and YOU DO NOT CARE. They are accepted.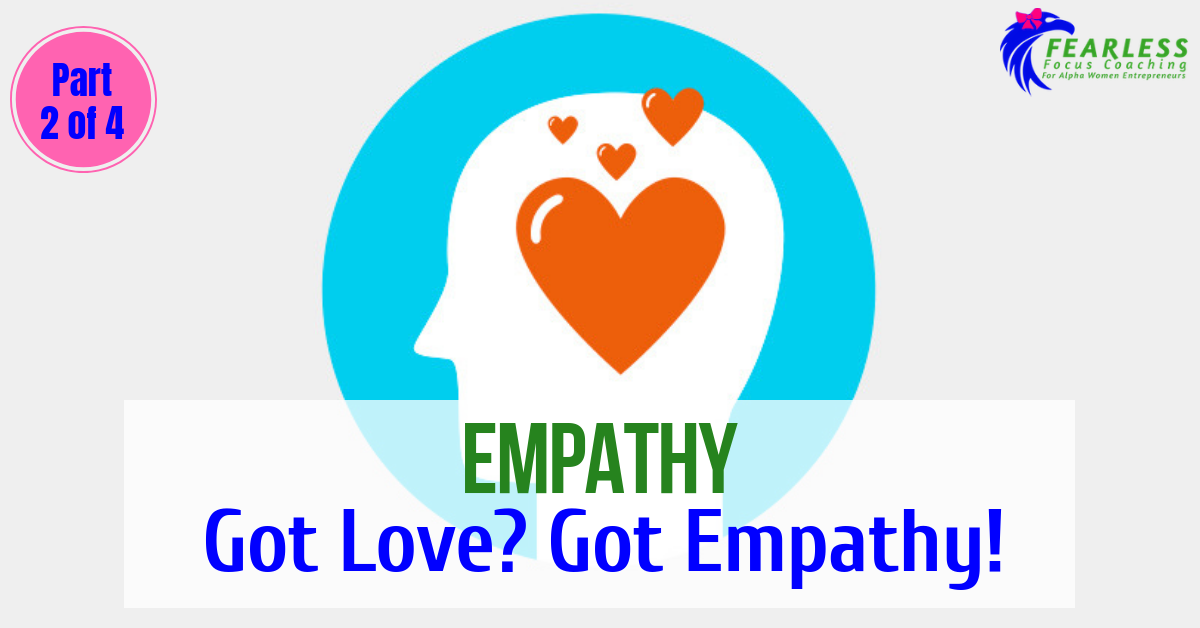 ---
Empathy Binds Hearts Together
Want to know the moments, ladies, when men fall in love with us? When we are GIVING OR RECEIVING deep empathy with them. It is also when your children and your boss learn to really trust in you. And when you give this open-hearted, understanding to yourself, it is how you grow your OWN Self-Love.
Empathy is that big of a deal.
It says, beloved, I see you in pain and still I behold one whom I love. I understand your struggle, your fear, your lashing out, your worries. I see ALL of that and it's OK because YOU ARE OK. I will not punish you.
That is LOVE. Now, with this view of love, re-read the popular bible verse known to many – you will see Love sees the truth and shows EMPATHY all through the verse…
1 Corinthians 13:4-8 NIV
Love is patient, love is kind. It does not envy, it does not boast, it is not proud. It does not dishonor others, it is not self-seeking, it is not easily angered, it keeps no record of wrongs. Love does not delight in evil but rejoices with the truth. It always protects, always trusts, always hopes, always perseveres. Love never fails.
When you can give and receive empathy, you become a conduit for love to flow: to you, from you and through you. That's part of how I've attracted my happily ever after…
Can you feel my security in his love in the photo below? Empathy bonded us.

---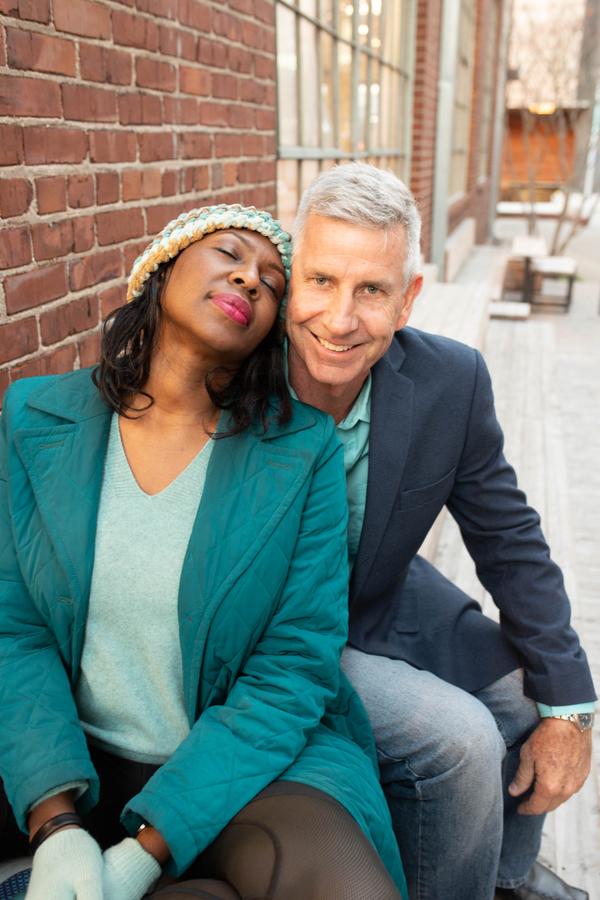 P.S  If you don't have your WHY clear before you do something hard, your head will be able to sabotage it too easily. How are your empathy skills?To yourself? To others? Do you receive it? These truthful answers will tell you things you may not like, but need to know.
Alphas often downplay empathy because we've only ever seen it used as a bid for our attention by weak people. You have to go through a fair number of lessons to stand in their maelstrom and NOT TRIGGER. Meaning, healthy empathy is only done by strong people 🙂 Want Love? Get Empathy.

Tanya Stewart is "The Alpha Woman Coach" and began coaching strong women as a Divorce lawyer in her own high conflict law firm 20 years ago. She understands how Alpha women are wired and using her Master's level Metaphysics background and Advanced Clinical Certification in Hypnotherapy, she brings rapid change to people she works with. 
She is a speaker, published author and Mensa member whose coaching is recommended by the World-Famous Motivator, Les Brown, Best-Selling Love Coach Greg Baer and International Change Expert, Dr. Eldon Taylor. She can teach you to separate struggle from success. 
ALL My videos are always on my Vimeo channel HERE 
Find Even More on the Resources page of the website: 
www.FearlessFocusCoaching.com/Resources