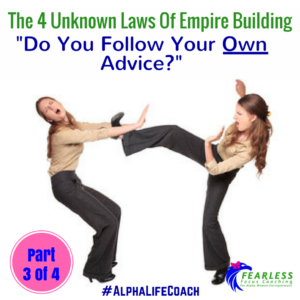 [Goals] The 3rd Unknown Law of Empire Building – Series of 4

Empires Require Great Founders
Before you set out to become the queen of nutritional supplements, foreign travel or revolutionize venture capital…there is one tiny little thing you need to attend to first…YOU!
We've covered your focus, the when (Law #1-Now!) and the where (Law #2-Narrow!), now let's talk about who YOU need to be. Hint: Laws 3 and 4 can be the hardest of The 4 Unknown Laws of Empire Building.
I'm game if you are!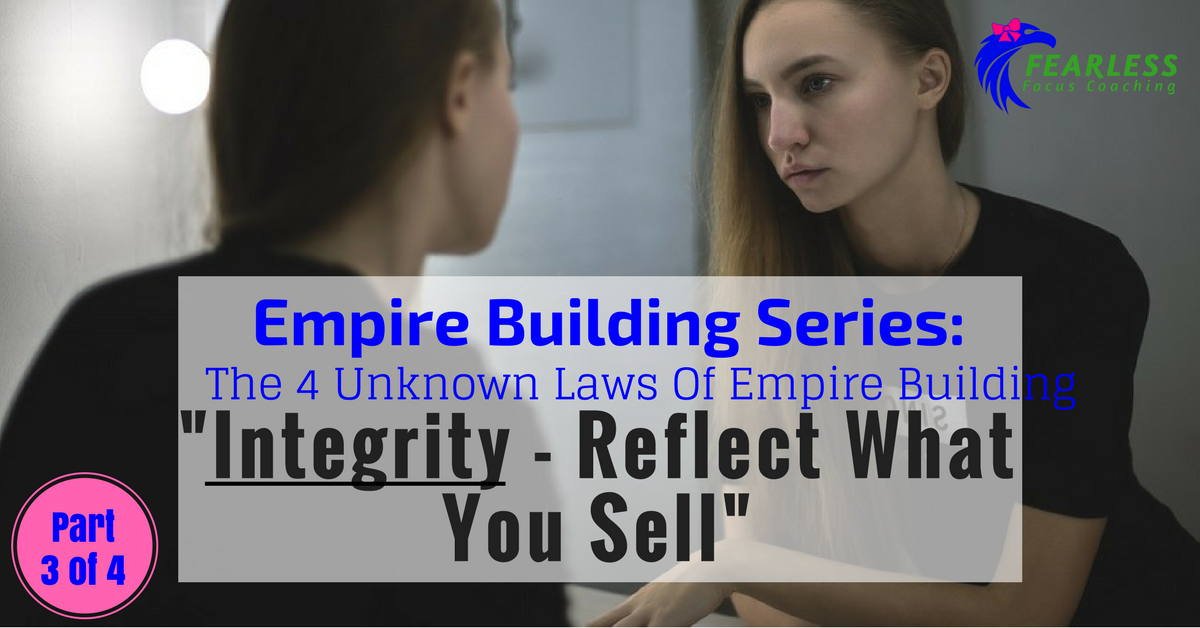 Do What YOU Want Others to Do FIRST
I've worked with high-level direct sales executives (that's another term for people in MLM's and cosmetics and nutrition companies that sell using home parties). I've seen people attempting to sell thousands of dollars of nutrition products AND THEY SMOKE. Get it? Not a good fit.
My best friend has been an insurance agent, among other things, for over 30 years. She firmly believes that her sales shifted once she "took her own advice" and bought herself a policy when she was a young single mom, even though she couldn't really afford it.
The tools that I give you to unspin yourself, make decisions, and figure out how to get back on track are the exact same tools that I use to do all of those same things!
I stand for coaching high-achievers to success without struggle. That means it's very important for me to reduce and eliminate struggle from my OWN life and keep it that way.
Do not ever attempt to sell to others what you are not doing for yourself.
Empires are built by attraction of disciples and converts, to a movement where they WITNESS the founder in joyful alignment with her own mission.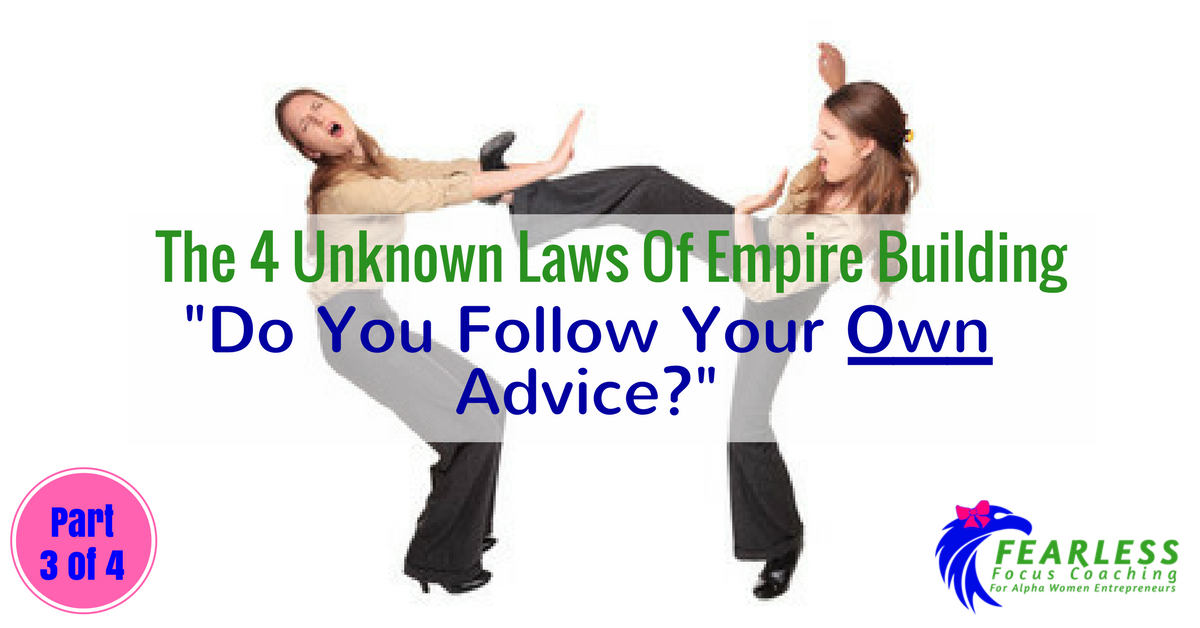 ---
Unknown Law #3 of Empire Building:
Integrity – You Must Reflect What You Sell
Okay, it seems to go without stating that those selling weight loss products need to be visibly fit.  Those selling travel need to TRAVEL and LIKE IT. These are easy ones.  (It is STILL a mystery to me why soo many hair dressers with bad hair have clients!)
I have an Alpha who very successfully sells coaching and consulting to folks in the business world. To work with her is high ticket. Unfortunately, in building the base of her empire and jetting all over the world, she compromises on her private time. She cares soo much for everyone else, they are often ahead of her!
This is out of integrity. The main reason someone BUYS her services, is to create a life of abundance – money AND time. She is reflecting only half of the fruits her own work can generate.
I know where you are going… NO, you do not have to be rich to sell things to rich people (but it actually does help). You DO need to be creating or already living the life that your clients buy your product to GET. It is the LIFE (not the product) they actually want.
Empire Founder Questions:
Do I reflect the results of my product?
Am I personally valuing what my clients NEED to value, to want my services?
Where can I do a little bit better, with the things no one sees, so I FEEL less like an impostor?
In Joy,

---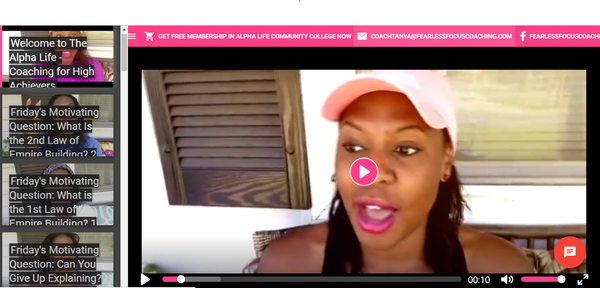 P.S. Are you enjoying the Empire Building series? Hit reply and say hello. It makes me smile to hear from new Alphas…
New Thought: Have you wanted to watch my Friday's Motivating Videos but don't want to wade into Facebook?? I've GOT YOU! 
Above, I created a web page that all my Friday Videos appear on! Once it's posted by about 12 noon EST on Friday, you can find it there 🙂 Nothing on the page BUT those videos. I say #AlphaVideoBinge and #AlphaBender.

Tanya Stewart is "The Alpha Woman Coach" and began coaching strong women as a Divorce lawyer in her own high conflict law firm 20 years ago. She understands how Alpha women are wired and using her Master's level Metaphysics background and Advanced Clinical Certification in Hypnotherapy, she brings rapid change to people she works with. 
She is a speaker, published author and Mensa member whose coaching is recommended by the World-Famous Motivator, Les Brown, Best-Selling Love Coach Greg Baer and International Change Expert, Dr. Eldon Taylor. She can teach you to separate struggle from success. 
ALL My videos are always on my Vimeo channel HERE 
Find Even More on the Resources page of the website: 
www.FearlessFocusCoaching.com/Resources
[Goals] The 2nd Unknown Law of Empire Building – Series of 4