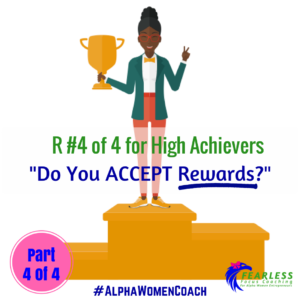 [Action] The Final "R" of High Achievers is So Easy You Don't Do It (Part 4 of 4)

High Achievers Manage Their Relationships to 4 Things Well…
We are wrapping up High Achievers and the four R's of how they operate. 
High Achievers all have a good Relationship with the 4 R's.
Responsibility, Risk, Resistance and…
The final R is REWARDS.
A High Achiever Accepts, Celebrates & Remembers Her Rewards.
If you want to be a sustainable High Achiever, you develop the abilities to 1) Accept your Rewards, 2) Celebrate your Rewards and 3) Remember your Rewards.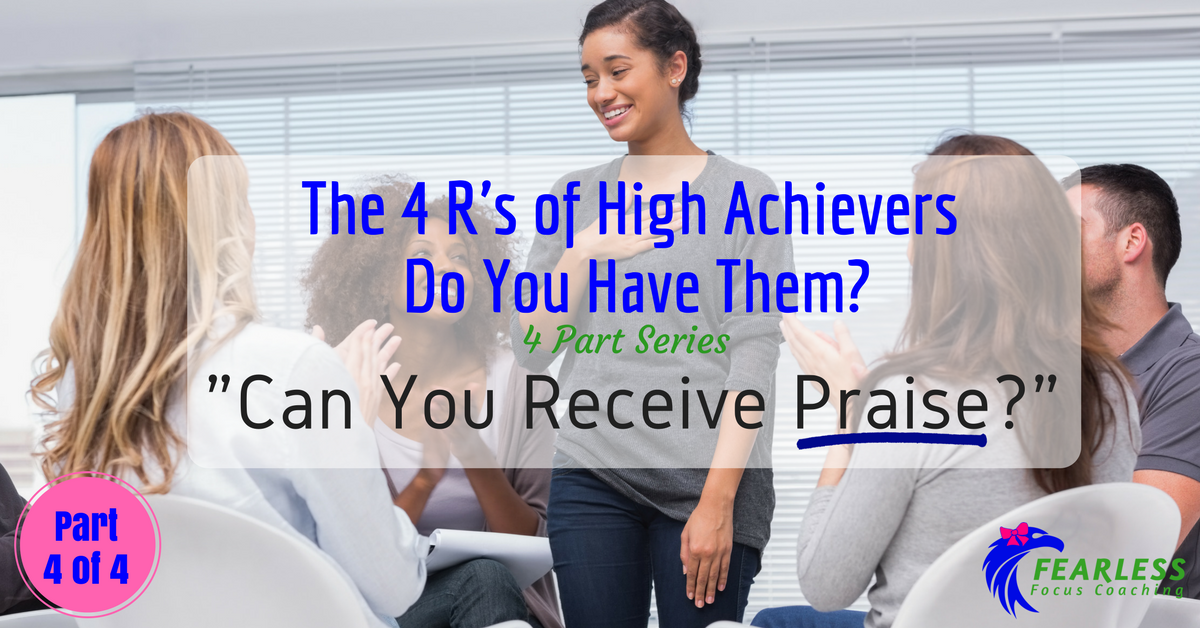 What is Your Relationship with Your Rewards?
#1 Learn to Accept ALL the Rewards Given To You
Let's talk about accepting rewards. So many Alphas deflect the rewards that come to them. They think they're doing this out of humility, but this false sense of modesty is actually a bad omen for continued future success.
When you refuse your rewards, you are shutting down someone else's giving. When you shut down someone else's giving – you also block their ability to receive. Giving and receiving are a closed loop.
Now, can you can see why deflecting an offered reward hurts the other person (or organization) and demonstrates your own blocks about receiving?
When you cannot receive praise, compliments and kudos
you will also struggle to receive love, trust and grace.
#2 Learn to Celebrate Your Rewards
(3 good resources for you on links below)
So few people actually know how to celebrate an accomplishment. They reach their goal and brush off praise to rush right back to work. When you do this, you do not refuel. When you do not refuel, you burn out.
This is a bad pattern you need to break. 
Celebrating is one way to ask for more MORE good things.  Do you want more love, fun and money? Ok. Celebrate what you are already being given!
Find a way to celebrate! I teach we need to be celebrating your beginningsand not just your ends. That takes away your all excuses. They have a closing ceremony at the Olympics for a reason!
If you push yourself to your limits and then "get there", your body and mind need to know their efforts were recognized. If you dive right into climbing the next mountain, you are literally building up internal resentment that will show up as self-sabotage.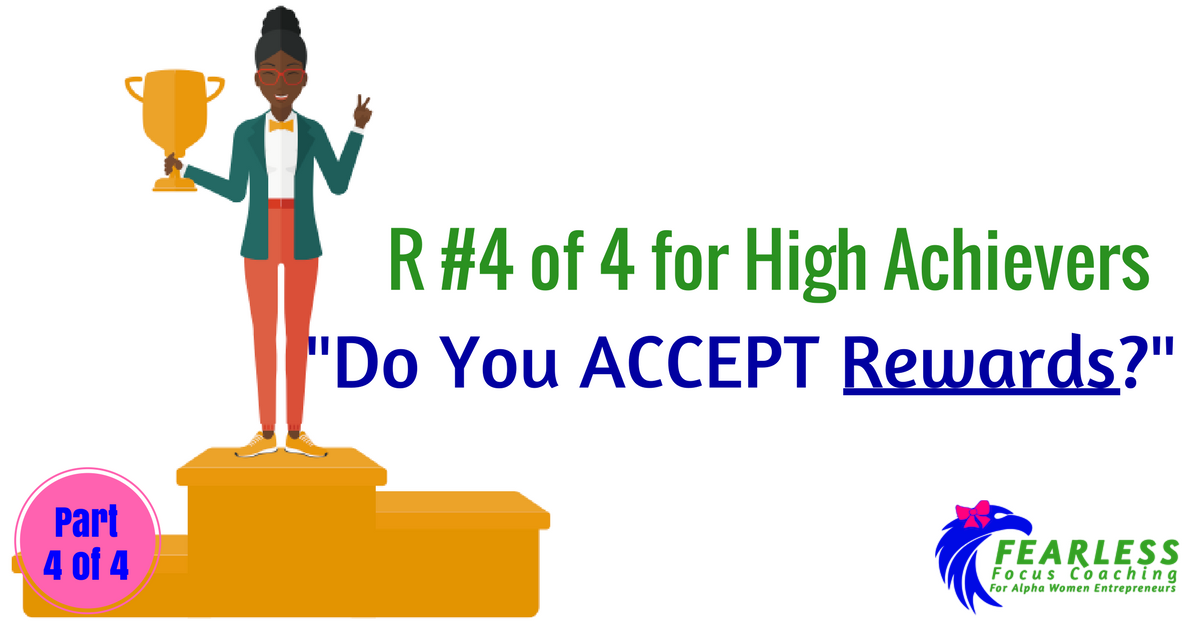 Learn to Remember Your Moments In the Sun
You've accomplished some amazing things in your life already. If you do not remember those moments where you were celebrated and accomplished a goal, it's much easier to lose faith in yourself in the future.
High Achievers are constantly realigning themselves with the best version of themselves that they can be. When you stay in touch with your past successes, it is easier to achieve even bigger accomplishments because your brain and subconscious recognize you already have a template for it.
So yes, it IS easier for a successful person to STAY successful, than for a struggling person to BECOME successful, because the latter folks lack the remembered & proven track record.
It is NOT vanity to accept an award, to celebrate a success and to remember a victory. It is a necessity if you want to have MORE of the same. You get what you focus on. So focus on your good stuff! 
In Joy,

---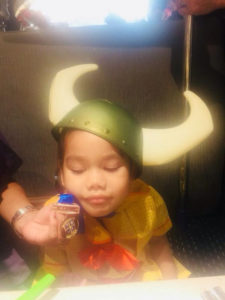 P.S. Speaking of celebrating! Team Fearless's assistant is named Alexis and she lives in the Philippines. She was off work this morning to go with her husband to daughter Ellie's Honor Ceremony. 🙂
Alexis is an Alpha and so is her little one, who melts my heart! Here she is in her Viking Hat, with her Medal for being smart. (And yes, she got McDonalds!)
Congrats sweetie! Auntie Tanya loves you and is soo proud!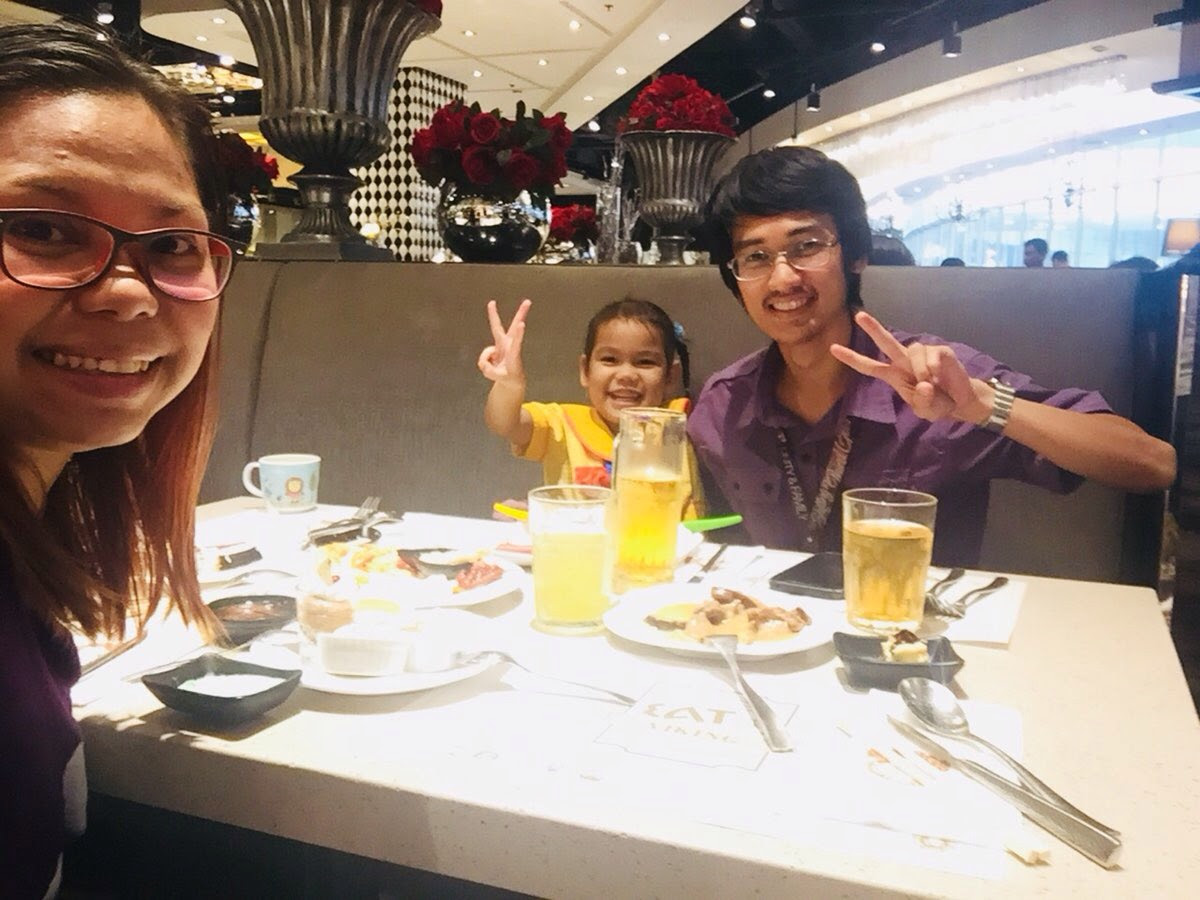 Tanya Stewart is "The Alpha Woman Coach" and began coaching strong women as a Divorce lawyer in her own high conflict law firm 20 years ago. She understands how Alpha women are wired and using her Master's level Metaphysics background and Advanced Clinical Certification in Hypnotherapy, she brings rapid change to people she works with. 
She is a speaker, published author and Mensa member whose coaching is recommended by the World-Famous Motivator, Les Brown, Best-Selling Love Coach Greg Baer and International Change Expert, Dr. Eldon Taylor. She can teach you to separate struggle from success. 
ALL My videos are always on my Vimeo channel HERE 
Find Even More on the Resources page of the website: 
www.FearlessFocusCoaching.com/Resources
[ACTION] THE FINAL "R" OF HIGH ACHIEVERS IS SO EASY YOU DON'T DO IT (PART 4 OF 4)[Action] High Achievers Seek R________ (2 of 4)