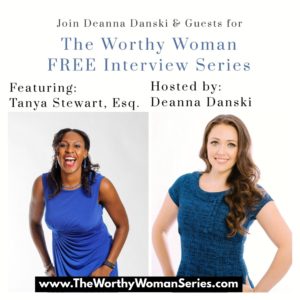 [Tools] You Are Worthy Alpha!! Get on the Worthy Woman Series with Me!!

The Worthy Woman Series
It was International Women's Day yesterday and I want to help you stop doubting yourself! 
We are surrounded with people who will question, challenge and even attack your voice, your feelings and your dreams. 
"Your voice is not worthy of being understood."
"Your feelings are not worthy of acknowledgment."
"Your inner signals & sense of what is right for you is not worthy of validation."
"Your requests are not worthy of respect."
"Your boundaries are not worthy of honoring."
It started with our FAMILIES usually.
All those messages make you question your WORTH. Doubt and hesitation  mingle your heart and mind. It weakens you.
It forms a pattern of unworthiness that you must overcome to have a happy life and set your children up to succeed. 
Stop trying to do this alone. Get supported. 
You are LOVED!
You are CARED for!
You are IMPORTANT!
You are WORTHY!
Feeling unworthy triggers the need for everything to be 'perfect' and perfectionism paralyzes.
Come get a big cup of love from me and Deanna Danski, host of The Worthy Woman Series. She is a life coach for Successful Women aka Recovering Perfectionists (Alphas!) who want a greater sense of purpose & self-worth.  
She's hosting The Worthy Woman Interview Series and I'm so happy to be in it.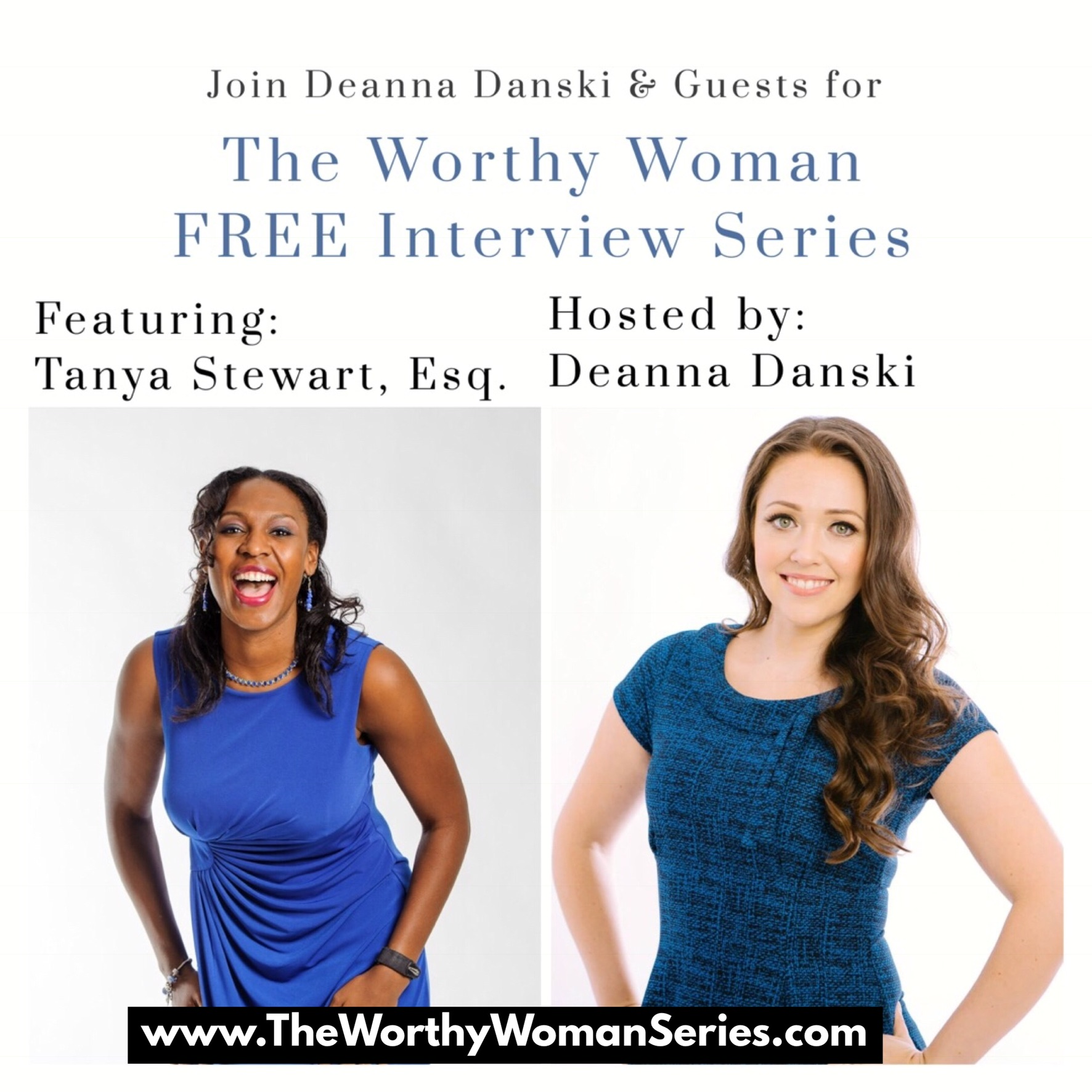 Tune in for my interview: The 3 Myths All Overachieving Women Believe that SABOTAGE Your Success: Why Work-Life Balance, Goals & Hard Work Are BS. 
You'll Get:
Short, inspiring interviews from successful experts in their field

Authentic conversations (screw a script!)



Gifts (of course!) to help you optimize your life

Connection with high-achievers breaking the patterns of perfectionism

Value your worth regardless of your achievements

START ENJOYING YOUR LIFE!

Click on the link below to hop into The Worthy Woman event today! This is needed, so share this with your family and friends too!
I've declared March's focus as High Achievers Month.  These are the Alphas that want MORE in every area of your life and are willing to do what's necessary to get it.
See you at the SUMMIT! 🙂​​​​​​​
In Joy,

---

P.S. You can get off the path of perfectionism and into worthiness. Hop in HERE so you don't miss me OR someone else amazing! It is LIVE right now.   

Tanya Stewart is "The Alpha Woman Coach" and began coaching strong women as a Divorce lawyer in her own high conflict law firm 20 years ago. She understands how Alpha women are wired and using her Master's level Metaphysics background and Advanced Clinical Certification in Hypnotherapy, she brings rapid change to people she works with. 
She is a speaker, published author and Mensa member whose coaching is recommended by the World-Famous Motivator, Les Brown, Best-Selling Love Coach Greg Baer and International Change Expert, Dr. Eldon Taylor. She can teach you to separate struggle from success.
[Tools] You Are Worthy Alpha!! Get on the Worthy Woman Series with Me!!