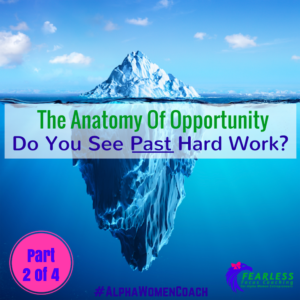 [Clarity] The Anatomy of Opportunity #2 – Fix IT!

You Want a Fixer Upper…
These first two weeks in The Anatomy of Opportunity are about creating the opportunity yourself.  This week we are going to dig for your opportunity!
Let's go Antiquing 🙂
Last week's post – The Anatomy of Opportunity #1- Grow It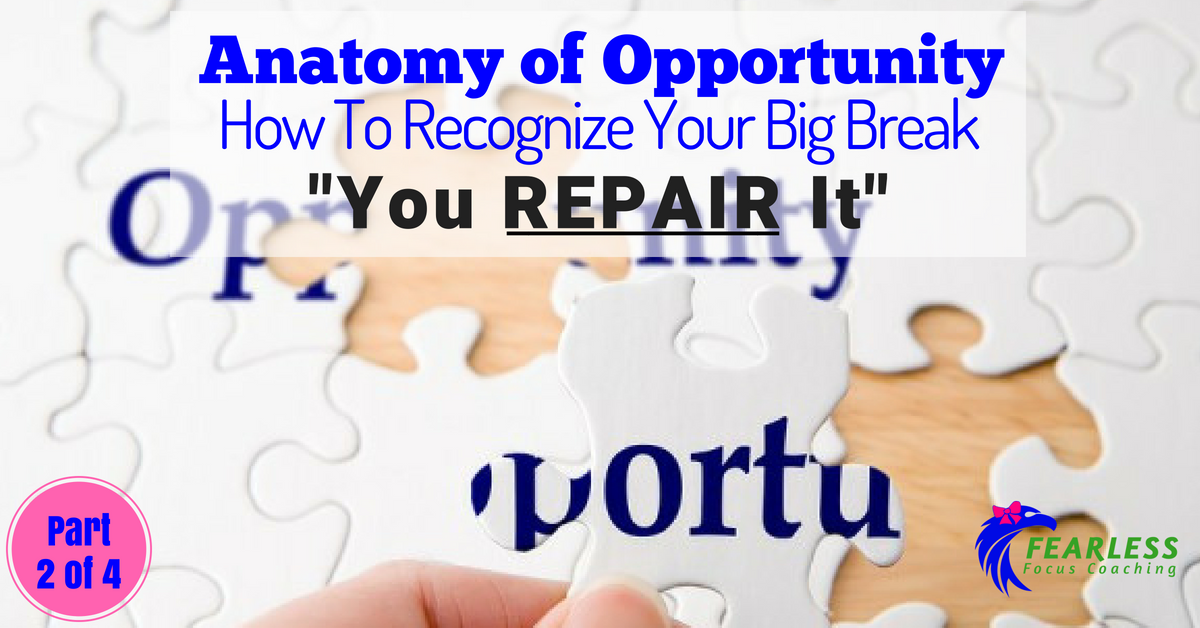 There is gold everywhere, unfortunately it's buried!
Whether or not you like to go hunt through antique malls and auctions (I do!), you know that deals can be had there.
As a general rule, the "rougher" the state of your find, the better the pricing. If you like antiques and have a big budget, then you shop for them in high end stores where there IS NO DUST.
They found the piece. Shipped it. Cleaned it. REPAIRED IT and have marked it up. They created the opportunity by their work. If you want an path to opportunity and are willing to put in your own elbow grease, you can also get a great deal.
For instance, there are businesses with good products that are selling to the WRONG market.  There are people who have huge followings and nothing valuable to sell. There are people with a market and product and no time to do the follow up to make even MORE sales. Find them.
Those are opportunities for you. They are covered in dirt and the paint is flaking off. But if you can look past that, you can get in there and repair something and create your big break.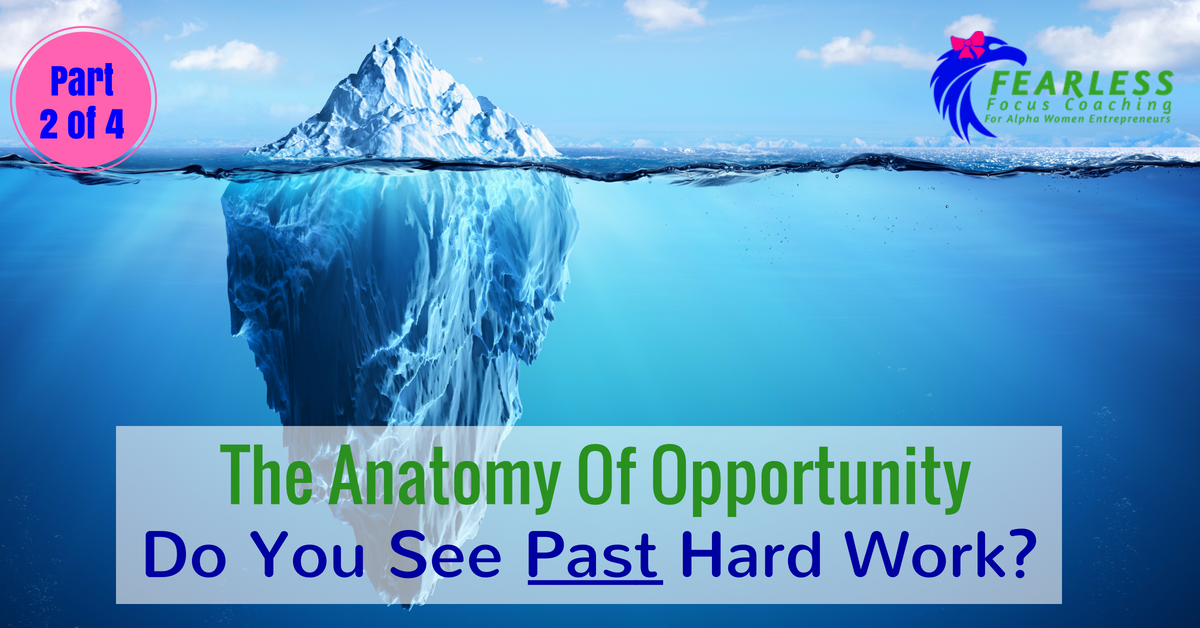 ---
Stop Looking for Low Hanging Fruit!
If you could really get rich easily, do you think they'd sell you the secret for $19.97?! Of course not! Those things ARE a path to riches, just riches for the person who is selling the "shiny, red easy button to success" product.
If you look around for something that will take WORK, FOCUS, DRIVE, RISK and INVESTMENT there will be no line of people in front of you.
Barriers to Entry is a GREAT THING
Your opportunity will not look like a diamond ring on the ground, so stop looking for that!
Your opportunity will not look like a diamond ring on the ground, so stop looking for that!
What problems do I have/see that annoy me so much, I'd pay to have them solved? Can I create that solution? Can I FIND that solution and introduce it to someone else?
What do I do easily, my superpower, that other people struggle with? How can I get someone to pay me to do that?
What are the last 3 opportunities I've seen that failed? Why? Could they be repaired and relaunched?
What the "Rocky" Movie Teaches Us
The very famous Rocky movie series, a rags to riches boxing movie, was written by Sylvester Stallone. He was rejected over 1000 times trying to sell the script because he insisted he be the actor and no one wanted him! He kept digging. He did the freakin' hard work.
Read Rocky's inspiring story here. The Rocky movies have now grossed 1.4 Billion. Kinda worth the hustle! 
He wanted to become a successful actor. He planted a seed (wrote his script) and then dug through the dirt until he found a studio that would give him his opportunity. He created his opportunity.
This is where it is also good to have a like minded group or mastermind (yep, I do those, Ask me.) You can get help spotting a rusty opportunity you can polish up. You can also pick up someone's old junky idea and repair it. Fix it up! 
It is a very good exercise to keep asking, how can I improve this?
What new opportunity can YOU create by repairing & restoring an old idea?
In Joy,

---
P.SRoadtripping to FL today for my Women of Wealth Magazine Speaker Gig!  Will do Friday's Motivating Question broadcast from somewhere in the Sunshine State 🙂 If you are in Florida, let me know!

Tanya Stewart is "The Alpha Woman Coach" and began coaching strong women as a Divorce lawyer in her own high conflict law firm 20 years ago. She understands how Alpha women are wired and using her Master's level Metaphysics background and Advanced Clinical Certification in Hypnotherapy, she brings rapid change to people she works with. 
She is a speaker, published author and Mensa member whose coaching is recommended by the World-Famous Motivator, Les Brown, Best-Selling Love Coach Greg Baer and International Change Expert, Dr. Eldon Taylor. She can teach you to separate struggle from success. 
ALL My videos are always on my Vimeo channel HERE 
Find Even More on the Resources page of the website: 
www.FearlessFocusCoaching.com/Resources