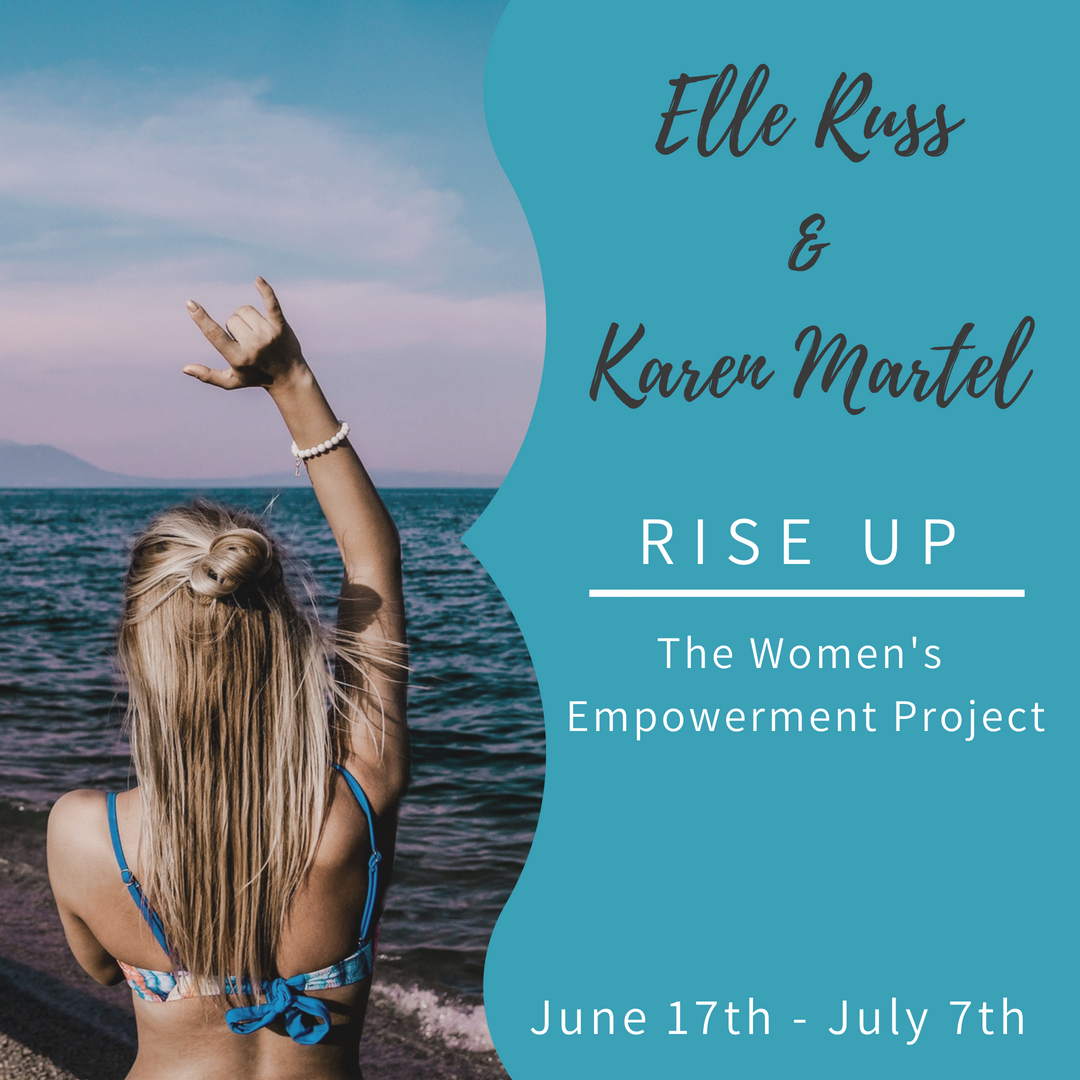 [Good Stuff] Why I Now Come in "White" & How to Rise Up & Kick ASS

Let's Feel More Powerful…
I am bouncing like a Tigger to invite my Alphas to come play with me and other women you want to be like! Women empowering women!
I was invited to teach at "The Women Empowerment Project" to share how I guide women to feel more powerful. The host, Elle, is my soulmate (not the "touch you" kind). We went OFF SCRIPT. You want to listen in!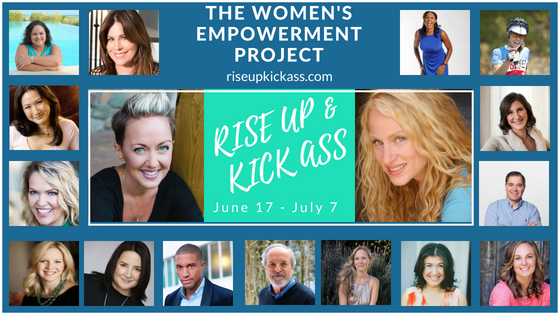 My White "Twin" and I Are Waiting For You!
First, it's FREE, which is good.  Second, it's hosted by Elle Russ, a writer, actor, and best-selling author of The Paleo Thyroid Solution. She is the badass host of the Holy Grail kind of popular Primal Blueprint Podcast and a certified Primal Health Coach.
Want to know the sexy part? For YEARS I have joked with men that "I don't come in white." Ha! Darn Law of Attraction, no sense of humor because NOW I DO! (Seriously, we are referring men to each other! She sent me one already!!)
She is the gorgeous (natural!) blonde in the photo above with Pretty Woman hair! We are the same age and she is super smart and funny (former comedienne!). Best of all, she is AUTHENTIC. She is allowing no BS in her event.
She is crazily fit (I could do much better there). Oddly, she is barely over 5ft tall and Jewish – close enough Universe!! I now come in "small" too LOL!
Elle is a white ME in a different field! So she's my new girl crush.
Rise Up. Kick ASS. Click Here To Be Better NOW.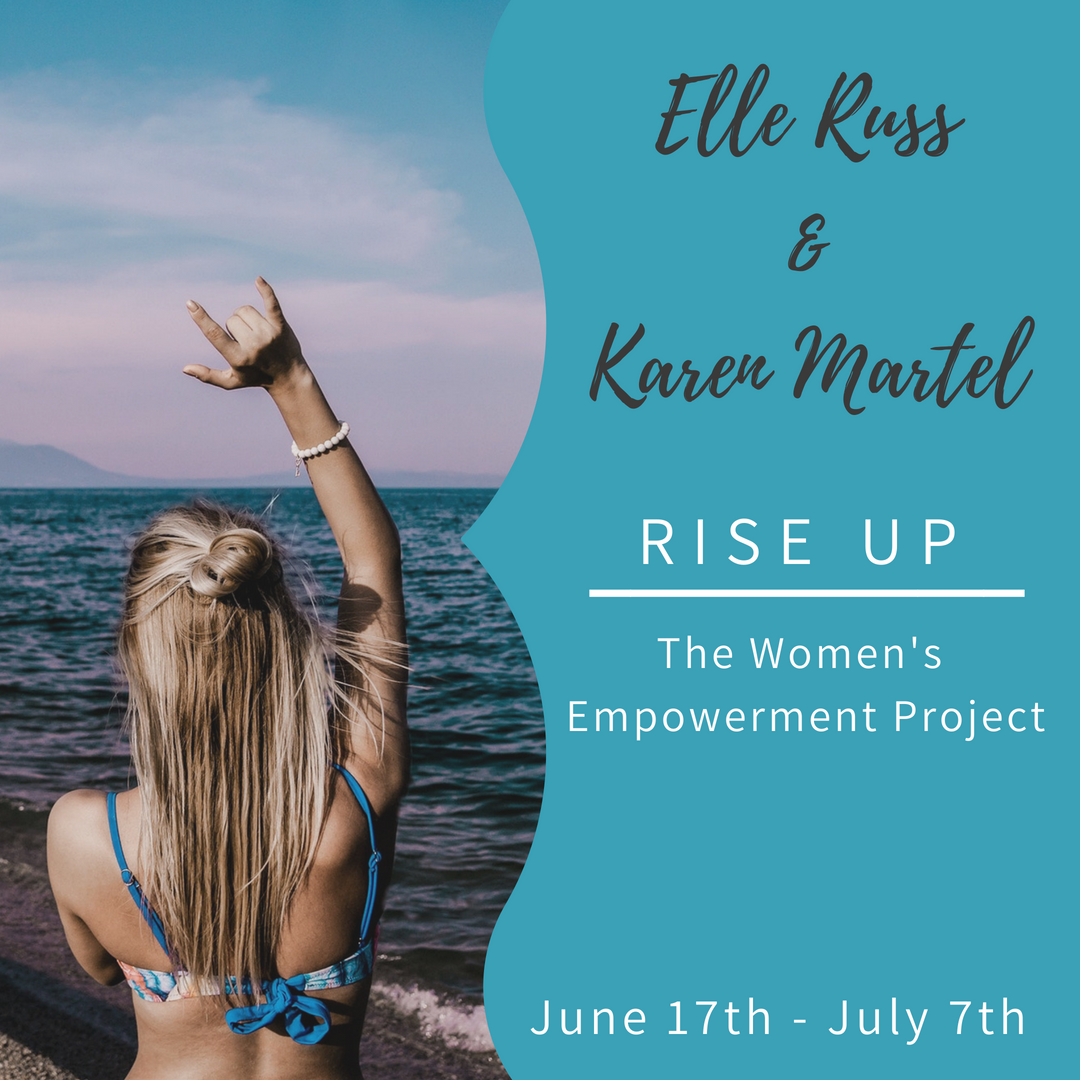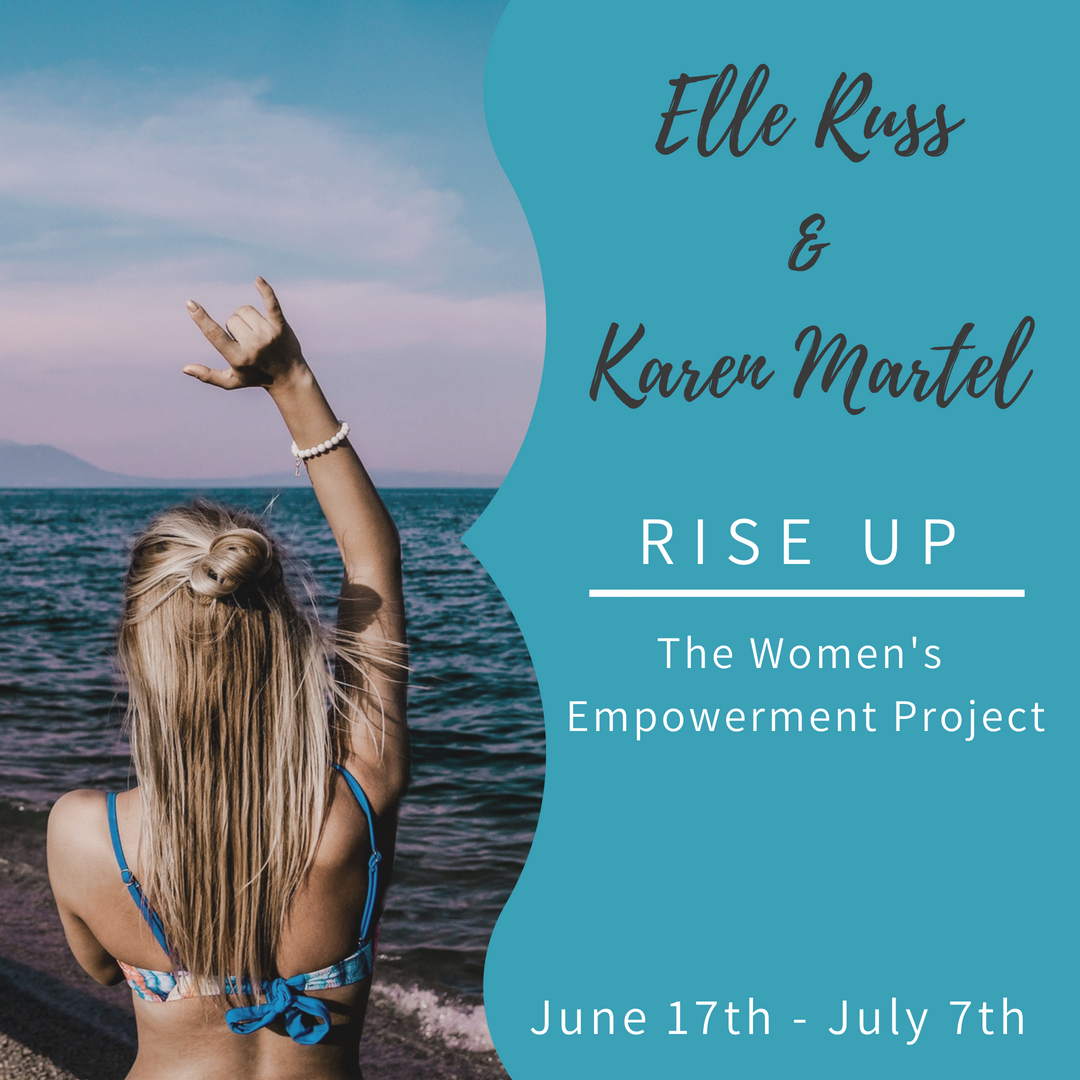 ---
What else is in it for you? The Women's Empowerment Project has empowering coaches, health experts and authors covering:
Health

Law of attraction

Bringing more "soul" into your relationships

Healing from postpartum depression

Money manifestation

Sexual healing

Women's hormonal health

Getting in touch with your menstruation

and more!
Sign up right the hell now at www.RiseUpKickAss.com to get your hands on inspiring, non fluffy video interviews.
In Joy,

---
P.S I will also be a guest on Elle's Primal Blueprint podcast teaching "How Paleo Can Bring You Money and Love!" THAT Podcast interview was phenomenal too! I'll let you know when it drops!
P.S.S Life is good. Get good at getting yourself ready to RECEIVE! God led the woman whose book I ALREADY owned to call me up to work with me. God let me find a new friend who inspires me. Life is ready to serve you IF you are playing by the rules. Don't know the rules? Ask me.

Tanya Stewart is "The Alpha Woman Coach" and began coaching strong women as a Divorce lawyer in her own high conflict law firm 20 years ago. She understands how Alpha women are wired and using her Master's level Metaphysics background and Advanced Clinical Certification in Hypnotherapy, she brings rapid change to people she works with. 
She is a speaker, published author and Mensa member whose coaching is recommended by the World-Famous Motivator, Les Brown, Best-Selling Love Coach Greg Baer and International Change Expert, Dr. Eldon Taylor. She can teach you to separate struggle from success. 
ALL My videos are always on my Vimeo channel HERE 
Find Even More on the Resources page of the website: 
www.FearlessFocusCoaching.com/Resources
[Good Stuff] Why I Now Come in "White" & How to Rise Up & Kick ASS