[Beliefs] Are You An Either Or Person?

There is a lesson that Alphas must learn. The difference between being an "Either OR" person and being a "Both AND" person.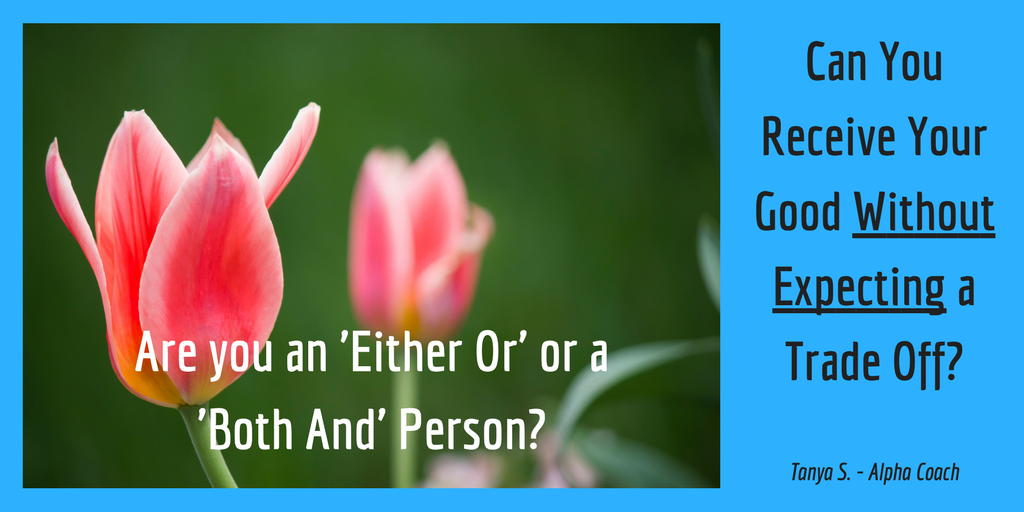 Either Or folks (and yes, I was sooo one of them…) think you can't have everything. There is a swap off, a barter and price (penalty?) you pay for your good.
I can either have the job I want or be a good mom.
I can either follow my dreams or have a dependable income.
I can either be a good friend or have time for myself.
The most common three are LOVE or MONEY, WORK or FAMILY, DREAM or REALITY.
F that. I have become a BOTH AND person.
Wealthy people think more BOTH AND than Either Or.  Grow my business or spend time with my family? Wealth demands a way show up so you can do BOTH.
Oftentimes, if I catch myself in a moment of struggle, it's because I'm Either-Or'ing. I was just Either-Or'ing about an Alpha Mate Candidate who just showed up. I couldn't get the Universe to answer me because the answer WASN'T Do Either A or B, it was a blend of BOTH!
Can you have it all? Of course you can. The people out there preaching you can't aren't ALPHAS. They see limit and lack and focus on fear and less and "how" and "what if…". They secretly think it's greedy to desire and work for a life where you have what you want in more than one area.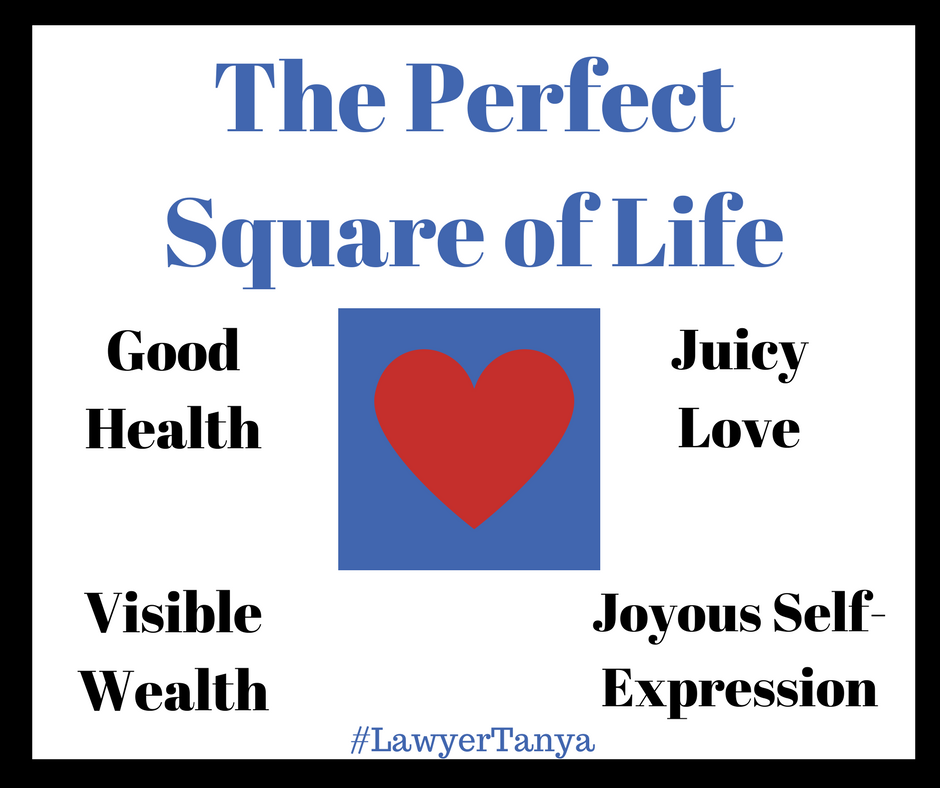 You can't be a lunatic about your "ALL", but if ALL is good health, visible wealth, juicy love and expressing your soul's gifts – then YEAH, ALL is not the exception in life, it's the freaking POINT!
Here's the deep stuff: 
You have to first choose BOTH and then ACT as if there will be a way to have BOTH, before you can EVER see how to make BOTH happen. (i.e. commitment + expectation + action) 
Directions: You Commit to having Both this good thing AND that good thing. You burn your bridges so your old patterns of self-sabotage have no room for retreat and THEN your mind will cooperate and start showing you a "how" to get your "BOTH AND". 
Necessity is the mother of invention. You will see a route to BOTH when you NEED to see it, when you expect it and when you HAVE to see it and not one moment before.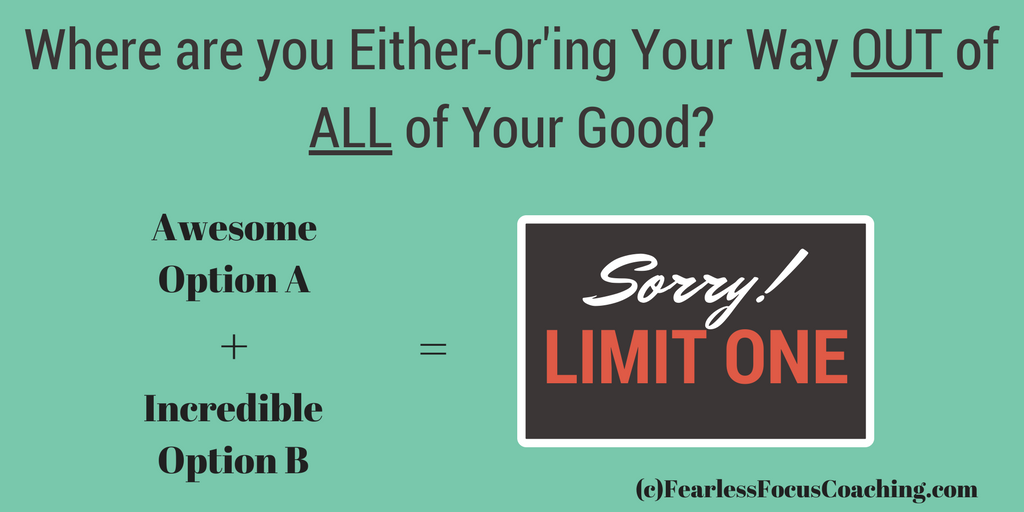 Where are you Either-Or'ing your way out of your highest good?
Alpha Group Coaching begins Tuesday Night. Stop telling yourself you can't do BOTH that AND whatever else you've already let gum up your time/money/courage.
You can be a Both And person. It's a choice.  Remember I wrote last week about capacity? Capacity expands when you demand it to. Demand the capacity to do all of what you want. Will it be hard? Duh. That's why it will make you better. It won't stay hard though. I promise.
I invite you to change the life you aren't so fond of. When? Now. Now is good.
Learn how to have Love and Money, Work and Family, Dreams and Reality.  Stop Flurpling around and Hit Reply & say "I want Both And." (Yes. I AM talking to you. I'll help you figure out your "how", you just bring your WHY.)
We will begin actually building dreams Tuesday. Bring yours…it's not too late. Do you want to READ the testimonials in 9 months or WRITE ONE?

P.S. Stop choosing either THIS good or THAT good. Have Both. Join your sisters in Alpha Group Coaching. 
We will begin actually building dreams

Tuesday

night. Bring yours…it's not too late. Do you want to READ the testimonials

in 9 months

or WRITE ONE?
​​​​​​​
---
​​​​​

​​​​I Show Alph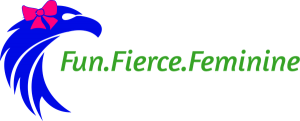 a Women Entrepreneurs How to Stop Struggling in Your Relationships, Own Your Potential, Build Your Business and BALANCE IT ALL.
---