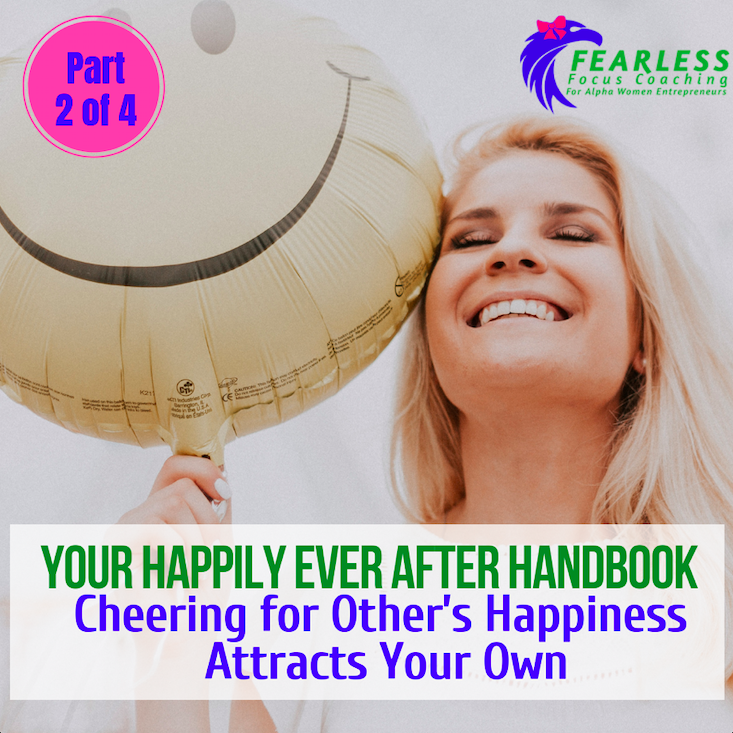 [Tools] The Happily Ever After Handbook – Ch. 2

You want your Happily Ever After?
Read on Alpha!
The question you get to answer this month is DO YOU SUPPORT?
Heed these words carefully:
You cannot receive anything you despise.
That counts for money and that counts for men and that doubly counts for Happily Ever Afters!
Last week's post – Chapter 1: Do YOU Believe?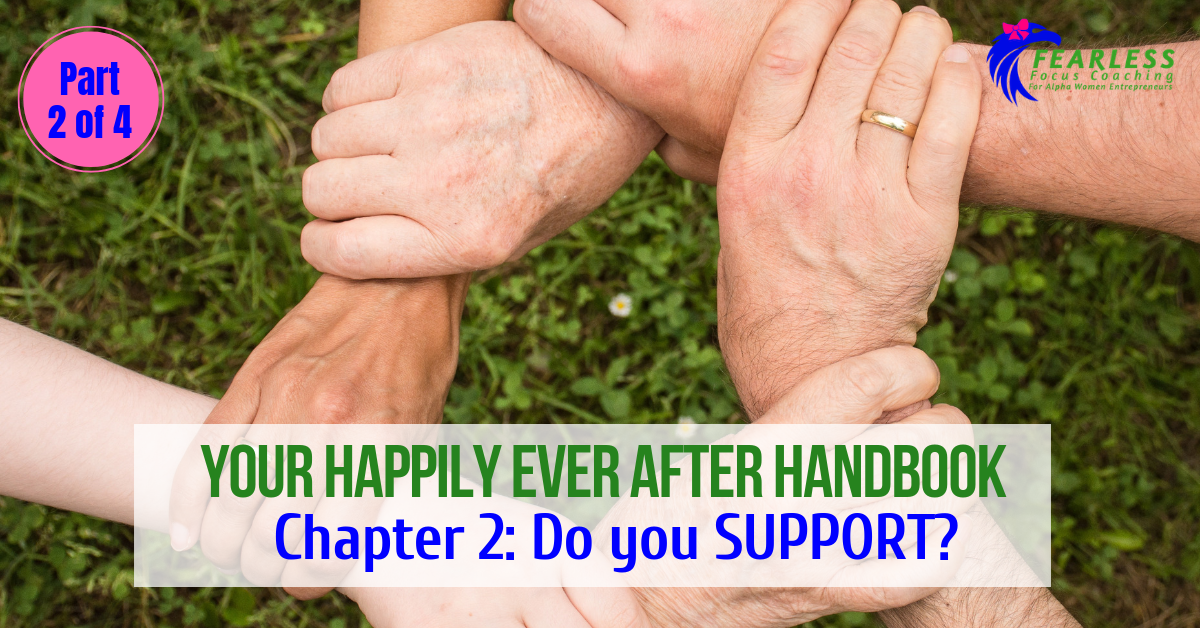 ---
Cheer for Someone ELSE
Cheering for others' happiness attracts your own. Let me say that again because that's pretty much the whole point this week.
You need to find a way to cheer for other people's happiness as if you were receiving it yourself.
It puts you in the same H.E.A. energy and most importantly it shows the Universe that you really really like whatever it is you're cheering for.
I have two very close friends and one of them cheered for my happily ever after as if it was her own personal dream come true. And yes, I had a best friend who struggled with my happily ever after because her fears about how it would separate us (geographically I'd be 10,000 miles away).
That brought up a lesson for her in fear which she had to tackle-and she did :-). Notice if this is you!
She could not possibly have received her happily ever after while she had worries about a happily ever after happening in front of her eyes.
To her credit, this was probably the eighth time I had cried out "It's him! It's him!" It's important that if your friend thinks she is starting a happily ever after and YOU have your doubts, that YOU BE WILLING to suspend your doubts and fully support her until it's actually proven that it's not one.
There are many people that you CANNOT tell I think I am starting a H.E.A. because their doubts will mess up your belief.
You need to BE the support that you are going to need in order to start your own happily ever after.
The easiest way to literally SURROUND yourself in the energy of what you want to bring into your life.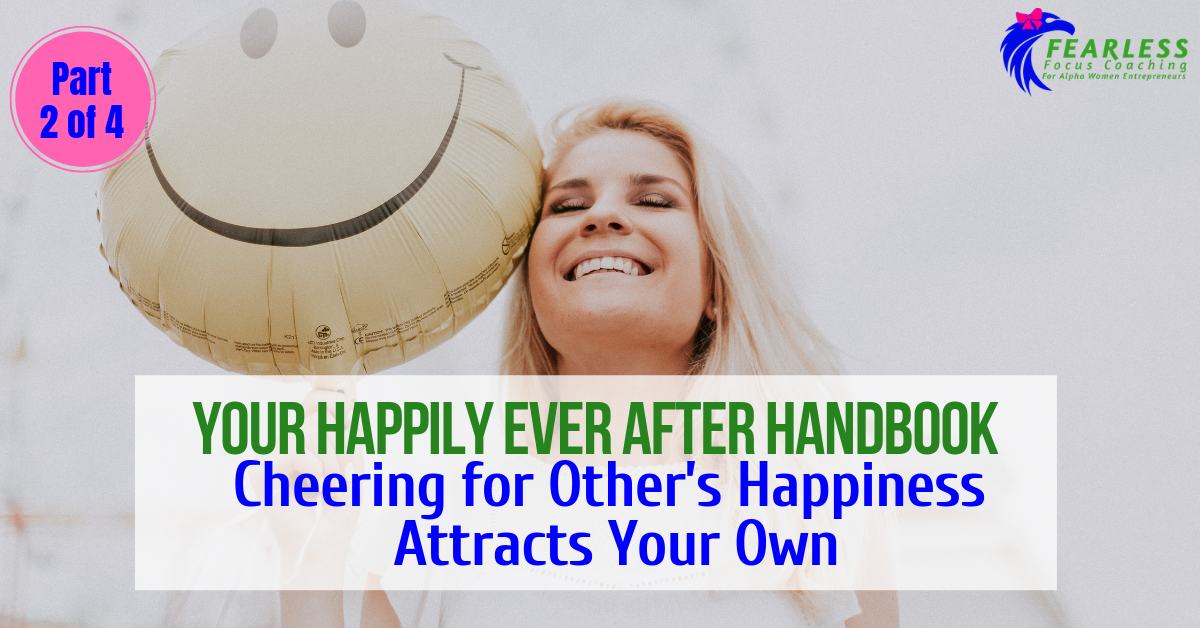 ---
What If I Don't Have Anyone Around Me in their
H.E.A. to Support?
You might be wondering how you can possibly cheer for somebody else's happily ever after, if nobody around you is in the middle of a happily ever after…
Cheer for mine!
Read a romance novel (yeah you read that right) and cheer for hers.
Imagine your friends looking for happily their ever after, finding one now and cheer THAT on in your head.
But Tanya, shouldn't I just imagine cheering for MY OWN happily ever after?
Nope. Not just yet.
That tends to be the hardest way to do this because you mostly do not have enough belief in your OWN happily ever after coming. Too many blocks and too much past "experience" on why it CAN'T happen. 
This week-find and cheer for as much pure love as you can spot. Find and cheer for ANYTHING that looks like a happily ever after. Be supportive.
If you bump into a 15-year-old girl who is CERTAIN she's just met the love of her life who she will marry-instead of talking her out of it, cheer for her and with her.
Cheer for love!
Show the Universe that you LIKE and BELIEVE in what you want! I still cheer for my own and any others I can see 🙂

---
P.S  Yes, this applies to money. Cheer for rich people. An ass is an ass. Don't cheer for them, just cheer for awesome rich people. 
P.S.S  Do you want to know who is my biggest supporter and my happily ever after right now? My mate, Michael.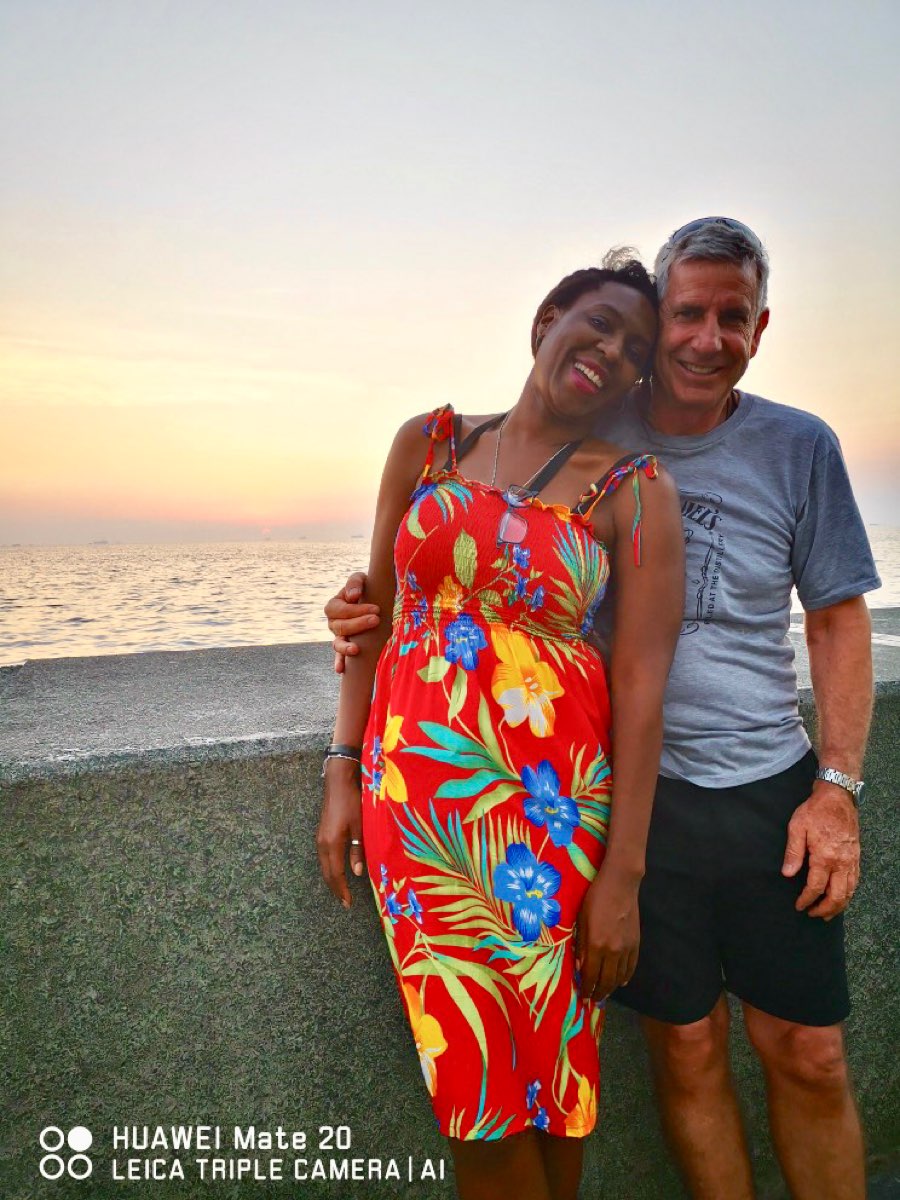 He is sitting next to me on a hot night, on a curb in front of Shakey's Chicken in Manila, Philippines to get free Wi-Fi so I could finish my coaching post after 2 hours at the spa AND carrying a ridiculously heavy bag with all my shopping. Happily Ever Afters are real.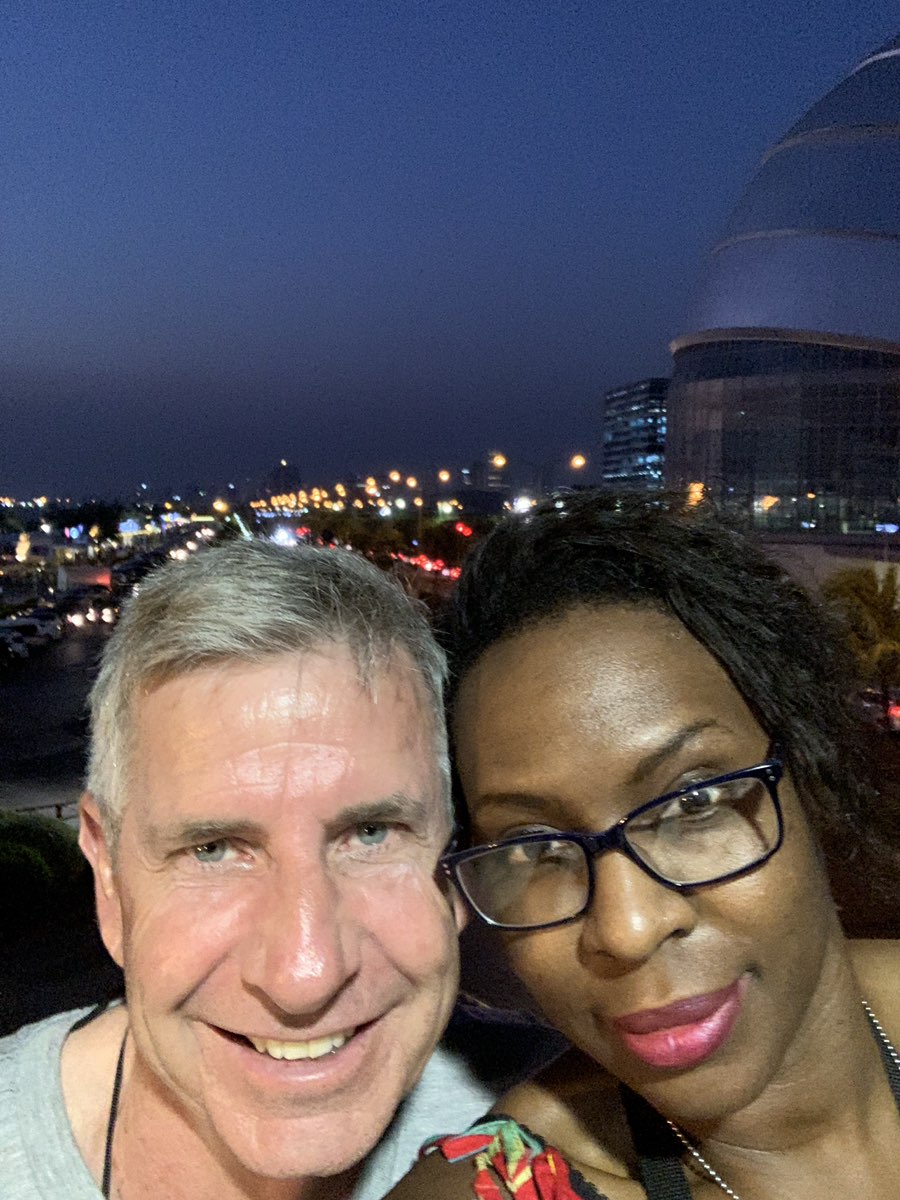 Tanya Stewart is "The Alpha Woman Coach" and began coaching strong women as a Divorce lawyer in her own high conflict law firm 20 years ago. She understands how Alpha women are wired and using her Master's level Metaphysics background and Advanced Clinical Certification in Hypnotherapy, she brings rapid change to people she works with. 
She is a speaker, published author and Mensa member whose coaching is recommended by the World-Famous Motivator, Les Brown, Best-Selling Love Coach Greg Baer and International Change Expert, Dr. Eldon Taylor. She can teach you to separate struggle from success. 
ALL My videos are always on my Vimeo channel HERE 
Find Even More on the Resources page of the website: 
www.FearlessFocusCoaching.com/Resources