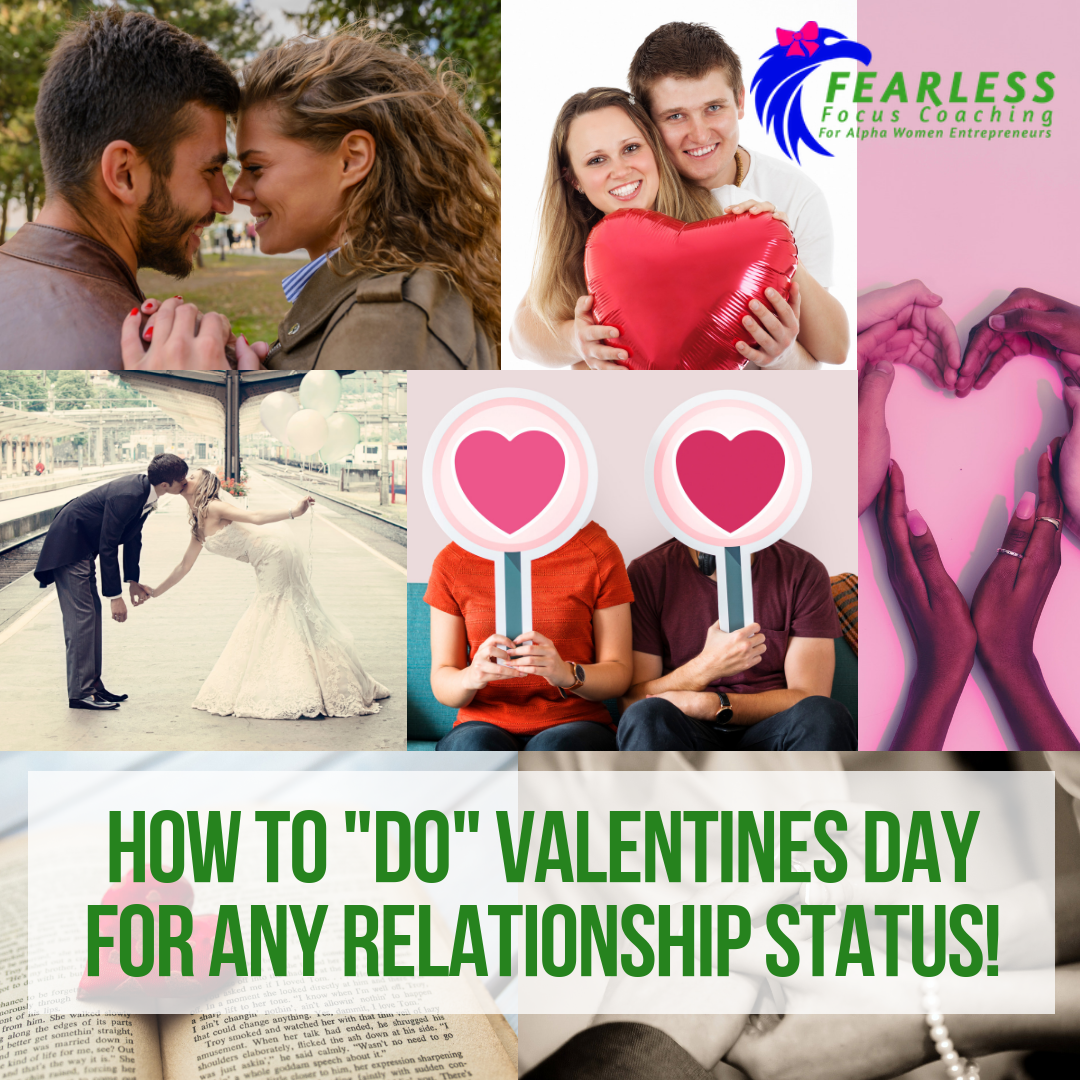 [Relationships] How to "DO" Valentine's Day for ANY Relationship Situation

How to "Do" Valentines Day for ANY Relationship Status!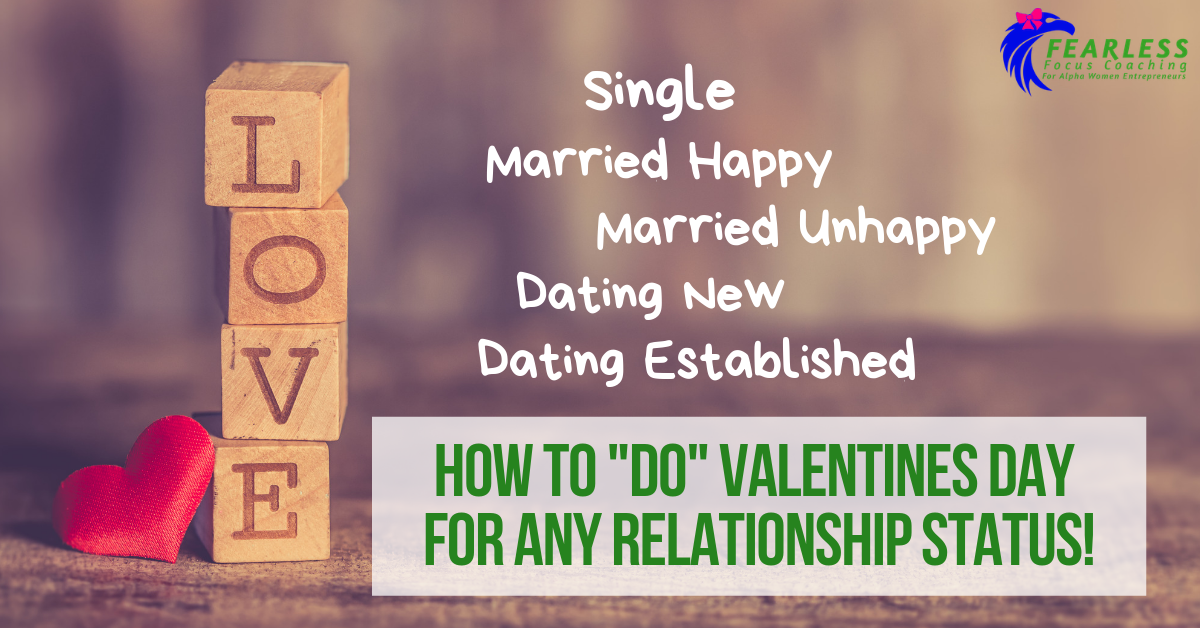 ---
You Are Going to Make YOU Happy This Valentine's Day
You can focus on yourself, on yourself AND your mate or on your mate.
Who you focus on depends on where you are in your relationship.
If you're single or married and unhappy, your focus is going to be on your self. You are going to make YOU happy this Valentine's Day and you are not going to be looking around for someone else to do it for you.
Please remember that this is spiritual law. We can only receive what we have FIRST given to ourselves. So give it!
The newer the relationship, the more important is that you are focusing on YOU to fill yourself up, so you are not looking for a cornucopia from this other person who just arrived in your life.
In an established dating relationship, it is more of an equal blend. Do for both of you.
If you are married or mated & happy­, your focus is your mate. Let me repeat that. Your focus is your mate.
You don't have to worry about shoring yourself up because, in a happy relationship, you're already doing a good enough job loving yourself. That frees you from looking for a Valentine's Day "windfall" from your mate.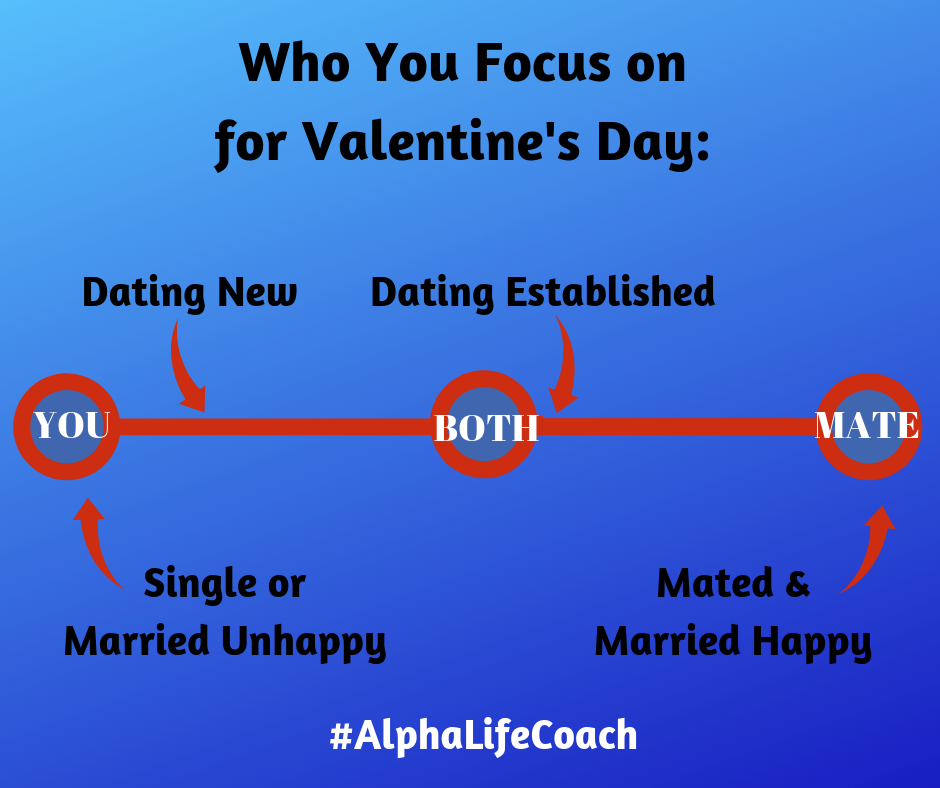 ---
Secret Advantage for Singles/Unhappily Marrieds
For the singles and the unhappily married's, focus on YOU means find something to do FOR yourself or give to yourself. And I deeply recommend that that thing you give to yourself be an emotional, rather than a physical gift.
Time doing something YOU like is tops of the scale here.
Netflix movie bender of your favorite movies + your favorite meal all ending in a bath (using that bath oil that you never use because it was an expensive gift). Perfect!
The secret to giving yourself an emotional gift for Valentine's Day is in feeling that your actions are NOT a substitute for someone else's missing love. You are not the, "darn, this is what I'll get instead…"
You are in fact, practicing identifying what you most love and receiving what you most love.
These are skills that need to be well honed for you to get into a happily mated relationship anyway. 🙂
If you're in a dating relationship, most people will caution you not to do too much for your mate. If you have to toe the "not too much so I don't scare you" line super carefully, you may want to consider truthfully how that relationship is going. (Next month is all about truth!)
Just be sure you are not giving to exert control and "demand" more from them than they have ALREADY been giving to you emotionally.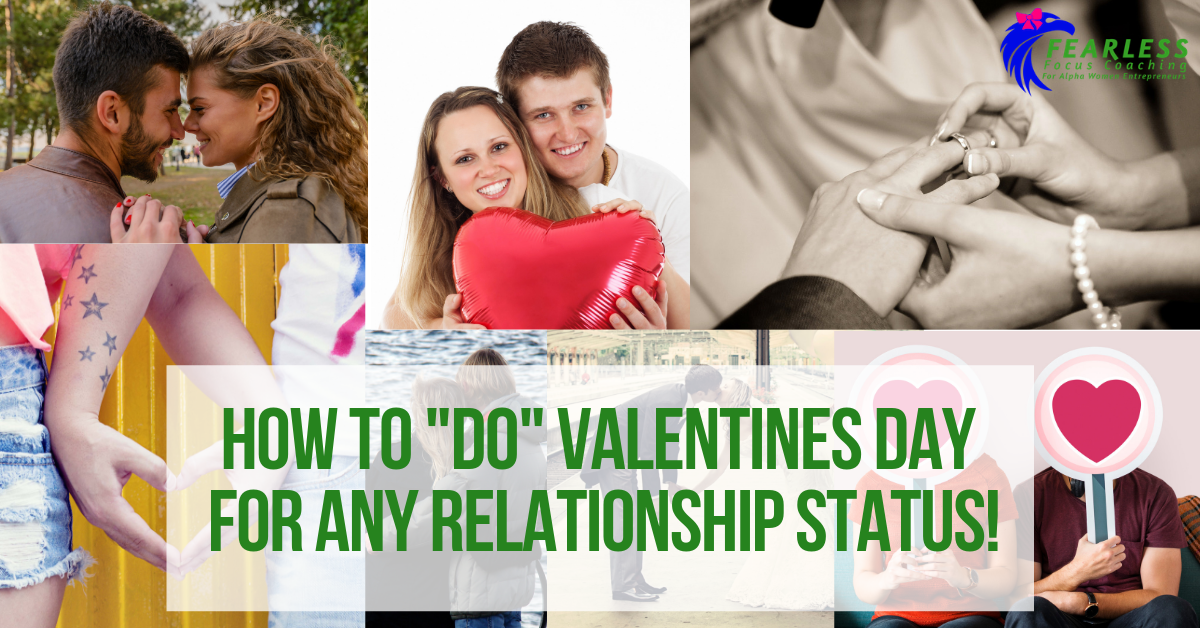 Happy? The ONE Thing You MUST Show Your Mate
And now my new favorite (because this is my first Valentine's Day as a happily mated pair!) – the happily mated & married folks.
Your focus is your mate. Your job is to convey this belief on Valentine's Day:
I'd pick you again just as you are…
Tell them that and SHOW them that.
Challenge yourself to first figure out how to communicate it without spending money. Whatever you come up with without spending money, is likely to be a better messenger than that new Blu-ray DVD player or dinner.
Do not let the fact that Valentine's Day is over commercialized bother you. This is a good moment to stop and reflect on where YOU are and set your life up to continue going in the direction you wanted to go OR course correct it.

---
P.S  I'm still moving! Goodness it's wonderful to shed these many years and layers of "stuff." I'm mentally tired from all the decisions but in the HOME stretch. On Thursday I'll begin the 30-hour trip to Australia!
My friends have been EXCELLENT in their empathy on the stresses of moving trans-globally. Thank you Alphas! My clients have also supported me well. Thank you too. 🙂

Tanya Stewart is "The Alpha Woman Coach" and began coaching strong women as a Divorce lawyer in her own high conflict law firm 20 years ago. She understands how Alpha women are wired and using her Master's level Metaphysics background and Advanced Clinical Certification in Hypnotherapy, she brings rapid change to people she works with. 
She is a speaker, published author and Mensa member whose coaching is recommended by the World-Famous Motivator, Les Brown, Best-Selling Love Coach Greg Baer and International Change Expert, Dr. Eldon Taylor. She can teach you to separate struggle from success. 
ALL My videos are always on my Vimeo channel HERE 
Find Even More on the Resources page of the website: 
www.FearlessFocusCoaching.com/Resources
[Relationships] The Key to GETTING More Support! Empathy Series 4 of 4