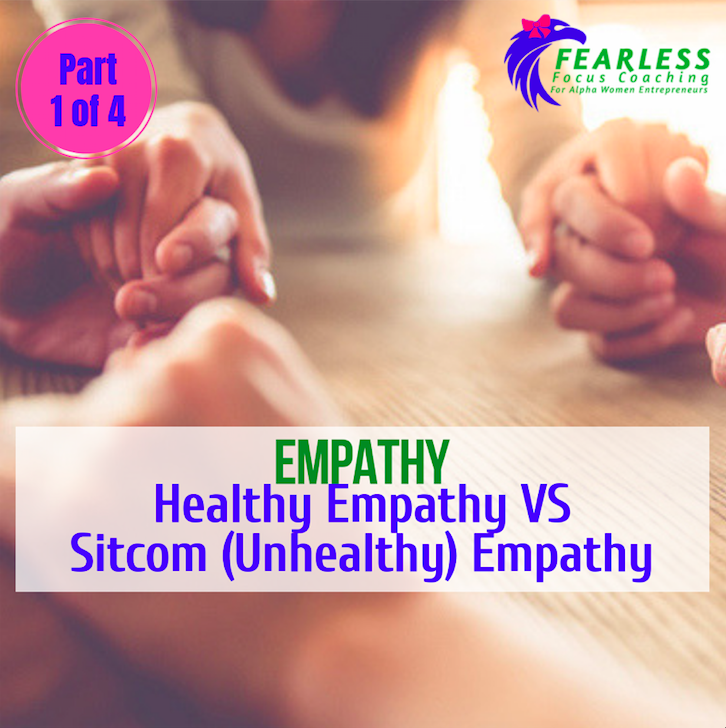 [Relationships] What IS Empathy? Empathy Series 1 of 4

The Empathy Series – The Necessary Thing You Overlook
Why should you care about empathy?
Do you want great sex, rock solid support from a business partner or a bullet proof marriage? Ok. You need empathy for all those. 
It's the unsung hero in all strong relationships (and yes, that includes business, family AND romantic relationships). Empathy creates deep trust.
And if YOU don't know how to "do" empathy, the odds are very low you're actually receiving healthy empathy either.
***Did you miss the Top 10 Coaching Posts of 2018? Catch Up HERE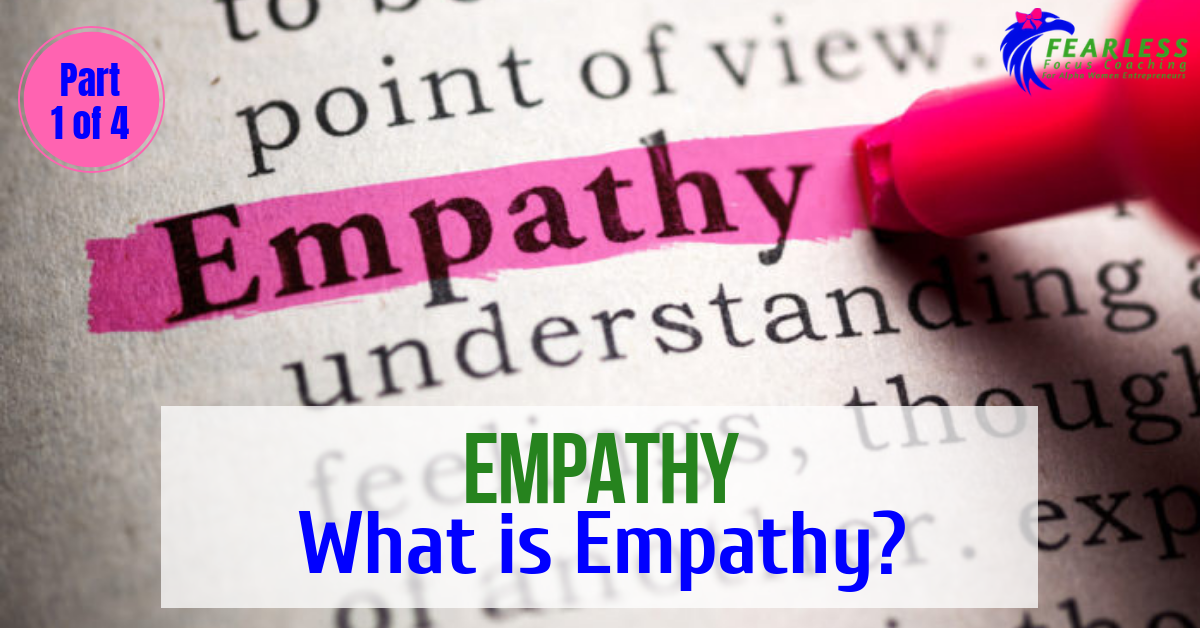 ---
What IS Empathy?
Empathy is a way of giving another person the comforting certainty that their pain is understood while maintaining your own equilibrium.
Translation? Empathy makes a hurting person feel like their fear was justified WITHOUT you getting upset too.
There are 4 parts to giving healthy empathy:
A) You give comfort (I see your feelings)
B) You give certainty (I saw what happened)
C) They feel understood (They're OK b/c YOU think their response is OK)
D) You feel helpful (You've given without harming/defending yourself)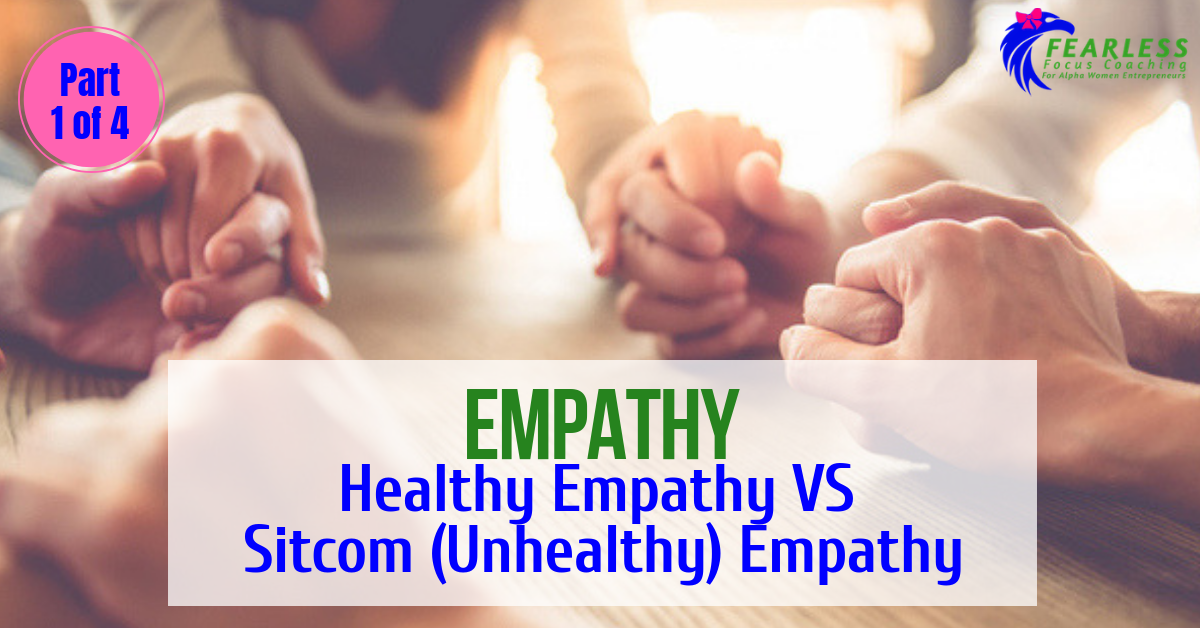 ---
The Empathy Series – The Necessary Thing You Overlook
Empathy is Not a SOLUTION. Men miss this more often than women. They want to hop to the solution because their despair and hurt feels terrible.
They want their mates to stop feeling terrible as soon as possible, so they want to solve it immediately. This skips the empathy phase, whichdeprives the relationship of the security needed to go deeper.
Empathy is also Not COMMISERATING. The empathy that you see on TV in a sitcom is what most of us know. One girl gets her heartbroken, so her best-friend cancels her plans.  They sit and binge eat ice cream andfeel miserable together.
That's best termed "commiserating" but it's not healthy empathy. 
Think of a big sports game or any game where one side wins and the other side loses. The losing team fans commiserate with each other and talk about that "one bad call". It makes them feel better that the other person saw exactly what they saw and that they ALL feel bad. Not healthy.
Unhealthy Empathy Often Looks Like This:
1) The person helping suffers WITH the sufferer,
2) The person helping prioritizes being forgiven/cleared of blame OVER sufferer's feelings or
3) The person helping is AFRAID of the sufferer's pain.
(I'll show you how & why to avoid these later this month…)
Secret Sauce you don't want to miss??
The empathizer keeps their emotions UP while they're helping a person who is in fact, DOWN.
This is about leverage. If someone is on the floor and you come sit next to them, it is not possible for you to lift them up – you have lost your leverage.
A healthy relationship won't call you disloyal when you won't "get on the floor with them emotionally", because they'll see you lift them up more easily when you don't.
You want HEALTHY EMPATHY.

---
P.S  Had an amazing Christmas day! Made my famous crock pot turkey for my mate, plus mashed sweet potatoes, corn casserole and peas in Texas!
Next stop New Orleans and then Florida beach for New Year's Eve 🙂
It's a wonderful time of the year to look at your WINS.
What are your top 3 wins this year? Hit reply and let me know…

Tanya Stewart is "The Alpha Woman Coach" and began coaching strong women as a Divorce lawyer in her own high conflict law firm 20 years ago. She understands how Alpha women are wired and using her Master's level Metaphysics background and Advanced Clinical Certification in Hypnotherapy, she brings rapid change to people she works with. 
She is a speaker, published author and Mensa member whose coaching is recommended by the World-Famous Motivator, Les Brown, Best-Selling Love Coach Greg Baer and International Change Expert, Dr. Eldon Taylor. She can teach you to separate struggle from success. 
ALL My videos are always on my Vimeo channel HERE 
Find Even More on the Resources page of the website: 
www.FearlessFocusCoaching.com/Resources