[Actions] Why My Recent Email Failure Means YOU Are Getting a GIFT (Lemons -> Lemonade!)

My Recent Email Failure Means YOU Get a Gift…

A pillar concept of my teachings to reduce the struggle in your life is taking 100% responsibility.

Alphas are hard-wired for responsibility, so we do this easier than other folks.

Catch? How good are you at taking 100% responsibility for something you had NOTHING to do with?    Yep. That's way harder.

I just learned that Godaddy, my awesome web hosting & email company made a mistake. They did "something" that blocked you from talking to me! 

Some of you would hit reply (just like I asked!) to talk to me and got a screen that filtered you out like you were SPAM! 

F. 

Did I do this? No. Ask for this? NO. Is it my responsibility anyway because you trust me to lead you? YES. 

Some of you saw this screen: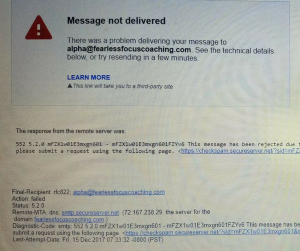 WTH Right? Made the calls and it should be FIXED now they say.

To demonstrate what 100% responsibility means I am going to make up for an error that was NOT mine.

If you tried to write me and hit a bounce, wall, delay or angry chicken – I want to make that up to you… So… 
You Get to Do "Dear Abbey" With Me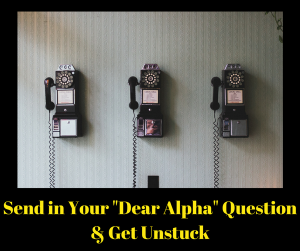 Here's the plan. HIT reply now (it should work) or email me at: 
AlphaWomenCoach@gmail.com and ask me about your issues.
Go on and make it MESSY.

Divorce? Health Issues? Defiant Kid? Best friend Drama? Money Woes? 
Bring it!

I'm going to get on a phone line live around New Years and answer all the questions I've gotten. You don't have to be on the phone to get your answer but if you are, I'll talk to you. I'll help you understand my answer. And YES, you can listen in to "Dear Alpha" without having asked a question.

Anyone who sends in a detailed enough question WILL get a reply. 

Maybe I'll get 2 maybe I'll get 20. I'll figure out how to handle that. This is how I shake off the total icky/sick feeling of disappointing some of you by looking technically incompetent and NOT knowing it. 

I don't know what day I'll do the call, I'll send out an email with a "The Dear Alpha Advice Call" subject line. I'll do it when it'll feel good to me, so I am not adding stress to my holiday schedule.

See? Being responsible does NOT mean you have to martyr yourself! 

(I am also thinking of doing an emergency training on how to release a REALLY difficult family member or close friend who is abusive.) 

---
P.S.

 What if you didn't try to talk to me and get bounced? Yes, you can still ask your question. I'm not going to come to school and just give a 
cake
to a few of you. 😉  

It's also a good way for me to see what you are all struggling with. It helps me know what to teach you about. So don't hold on to your "stuff". Ask. I can give you the next right step to get you started for 2018. Blame no one but yourself if you don't take advantage of these moments God makes a way for you.

P.P.S. If you ever get a BOUNCE, PLEASE send me a screenshot! 🙂

I Show Alph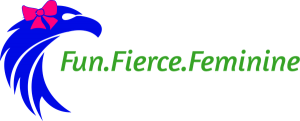 a Women Entrepreneurs How to Stop Struggling in Your Relationships, Own Your Potential, Build Your Business and BALANCE IT ALL.
---
[Actions] Why My Recent Email Failure Means YOU Are Getting a GIFT (Lemons -> Lemonade!)