[Fun Friday] What Can You Celebrate?

What Can You Celebrate?

I was doing a video for my Millionaire Mastermind on Celebrating. Our time together is ending and I want to know what they are doing to celebrate.

So many of my Alphas cannot SEE their own moments of genius and everyday wins.  You aren't CELEBRATING enough!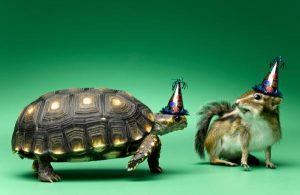 Tanya Definition-

Celebration: gratitude multiplied by joy.
When you are given good things, triumphs, progress, surprises and much needed help – your demonstration of gratitude determines whether you get MORE of them or LESS!
Example: My friend is having a dinner party. I lend her my serving dishes, hot food warmers AND wash them all after the party and pick them up. Me? Hero. She says…..casual "thank you". Crickets in my heart. Do you volunteer to do this again next time? Hell NO.
Life is the same way. The big thank you, the ohmygoshIdidit and the high-fives celebrations are NOT OPTIONAL.
So…what can you celebrate tonight? Not next week. Not next quarter after the big sales push. Tonight.
Me? I'm going to see Daniel Escobar in concert. If you have been listening to The Voicemail, there is a haunting

 

melody that pops on right after my audio ends. THAT'S Daniel Escobar.
He is the crazy, hyper talented violinist that reinterprets classical, pop and hip-hop on an electric violin. His music on SoundCloud Here. His Adele songs are luminous! Awaken & Freedom are my favorites.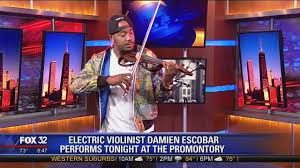 Here's how the Universe works.
I tell a guy about the violinist.
Guy sends me link of his recent talk show performance.
I think "hmmm, I should look to see when he's in concert".
Which, being human, I promptly forget to DO.
4 days later a girl in my Mastermind posts that she's thinking about going to his Atlanta (my hometown) concert. Boom! I am provided for. We are going!
It's even odder because I'm not really a concert person – I think I have been to a total of 4? concerts since I was 17, and one of those was a date.  Madonna, NIN, Duran Duran & can't remember the date one. But this guy? It FELT like I should see him.
I am CELEBRATING the closing of my Mastermind with the concert.
You can celebrate without paying Ticketmaster a billion dollars. I celebrated Mother's Day (even more cards have come in! High FIVES!) on my porch with a cup of Blueberry Merlot tea.
Celebrate a good day at work. Or the end of a bad day. Your children loving you. Your scale cooperating. Good hair. Return of the hummingbirds (I've got one so far). Telling yourself the truth. Not triggering and killing someone who clearly WANTS you to strangle them…
Celebrate. It's why we all love that Kool & The Gang Song! (which has…ready? 87,437,551 views – rose 7K views while I typed)
Showing you are grateful for your good things
is asking for more good things.

P.S. I plan to have wine & chocolate (not Either Or – but Both AND) on my porch on Sunday and celebrate my new seedlings that have sprouted in defiance of my community of Alpha squirrels for whom "flower box" really means "squirrel assisted digging box."​​​​​​​
P.P.S. I am betting we don't do the "lighter" thing anymore! LOL!
​​​
---
​​​​​

​​​​I Show Alph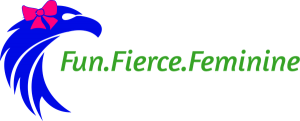 a Women Entrepreneurs How to Stop Struggling in Your Relationships, Own Your Potential, Build Your Business and BALANCE IT ALL.
---